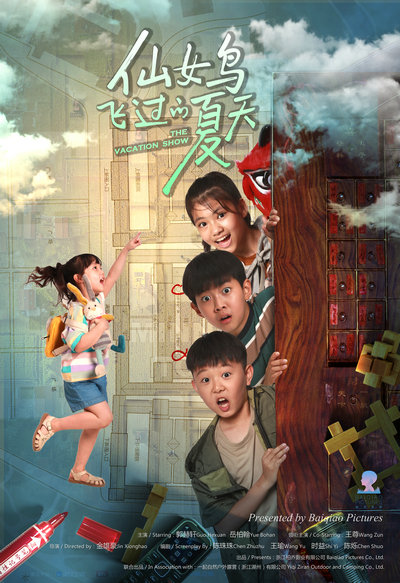 The fairy pitta, a brightly colored bird discovered in a protected area in Guangdong province for the first time earlier last year, has already inspired a children's movie, the film's producers revealed during a recent seminar in Beijing.
The Vacation Show was shot in 1,700-year-old Shixing county in northern Guangdong province, and follows a young boy's return to his hometown to spend the summer vacation with his grandmother and two siblings. After accidentally discovering an ancient book that records a wish that can come true by obtaining the feather of a fairy pitta, the youngsters embark on a forest adventure.
The film is by emerging director Jin Xionghai, and stars child actor Guo Hexuan, the protagonist in the popular series Miller's School Diary.
Huang Xing, the head of the China Children's Film Association, said that the film employs an imaginative narrative to explore important social issues, such as modern parenting, while also making the most of the picturesque natural scenery of Shixing county.