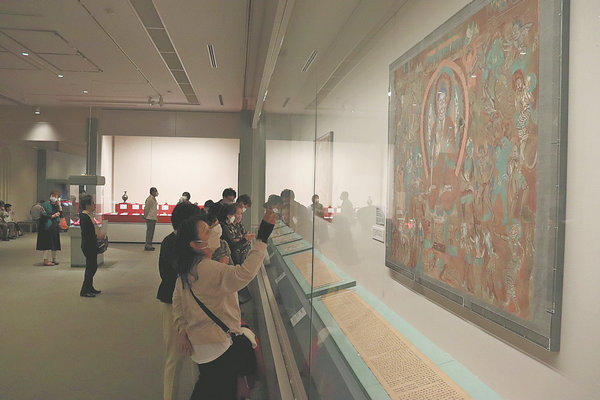 The Great Silk Road World Heritage Exhibition, currently being held in Japan, is the first large-scale event with the Silk Road as its theme held outside of China since "Silk Roads: the Routes Network of Chang'an-Tianshan Corridor" was inscribed on the World Heritage List in 2014.
Hosted by the Tokyo Fuji Art Museum, Art Exhibitions China and The Asahi Shimbun, a daily newspaper in Japan, the exhibition features a selection of 237 precious artifacts related to the Silk Road from 27 major museums and academies in China, including those in the Xinjiang Uygur autonomous region and Dunhuang, Gansu province.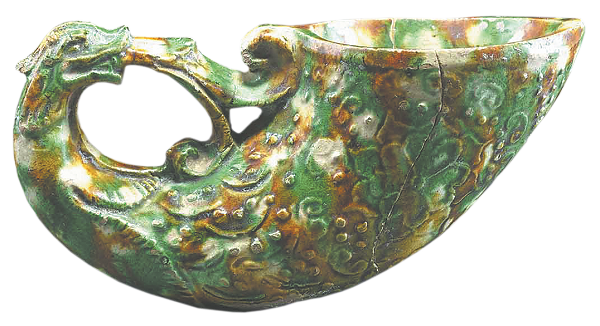 Among the items on display are silver ornaments, bronze artifacts, ceramics, murals, paintings, textiles, and Buddhist scriptures and statues. Many of them are being publicly displayed in Japan for the first time. Of these, 45 pieces are designated as first-class national cultural relics in China.
"The Silk Road-themed exhibition is being held for the third time in Japan. It was previously held once in the 1990s and again in 2004. After a gap of 18 years, which is roughly a generation, we feel it is necessary to hold another exhibition with the Silk Road as the theme to reaffirm the significance of this cultural heritage," says Chen Jianzhong, president of the Kouzan Finearts Company, the exhibition planning partner.