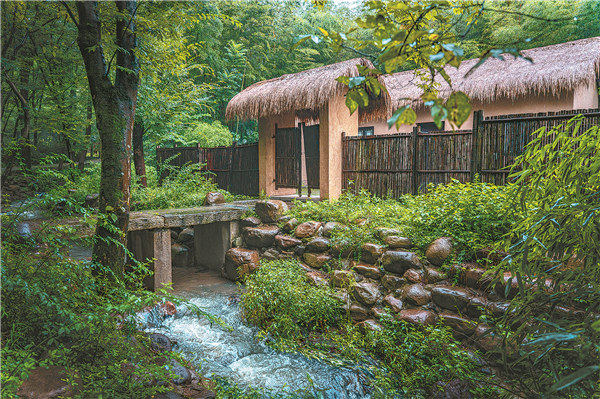 A growing number of young people are abandoning frantic urban lifestyles to enjoy seclusion in smaller settlements. Many say the trend is less of a 'great escape' than the pursuit of inner peace.
The rolling Lesser Khingan Mountains are shrouded in mist brought by drizzling days that rinse Heilongjiang province's Yichun city. The broad Tangwang River runs through the settlement's farms that punctuate the forest. Redbrick houses are strewed among the trees and meadows.
This relatively obscure town in the country's far-flung northeast is where celebrity travel blogger Xu Yun announced in a video that he would live in seclusion.
The 33-year-old seemed to suddenly transform from a nomadic cyclist known to his millions of followers as "Xu Yun Roaming China" into a hermit.
Yichun is truly suited for quiet living. The sparsely populated settlement across the river from Russia is colloquially known as the "forest capital".
Yet Xu is but a high-profile figure within a growing trend in which more Chinese are moving to smaller cities, like Rushan in Shandong province, Shaxi in Yunnan province and Hui'an in Fujian province, where housing is cheaper yet infrastructure is adequate to provide sufficient comfort.
Many Chinese who seek such lives join online groups like "Baidu Yinju (living in seclusion) Ba". The digital community was founded in 2012, but its followers have more than doubled from 550,000 to 1.12 million over the past two years, during which time the number of posts have grown from 7 million to over 9 million.
This coincides with the "lying flat" trend, in which followers save money until they have enough to move to a place with affordable housing.