The latest Go Jiangsu trip kicked off at the Xuzhou Museum on Sept 21 with a group of 13 expats from 11 countries, including Russia, France, Ghana and Pakistan, setting out to explore Han culture in Xuzhou, Jiangsu province.
Xuzhou, formerly known as Pengcheng, is located in the northern part of Jiangsu province at the intersection of four provinces: Jiangsu, Shandong, Henan and Anhui. It plays a significant role as a national transportation hub and is the cradle of Han culture, with a civilizational history spanning over 5,000 years. It is striving to become a world-class destination for cultural preservation and tourism.
On the afternoon of Sept 21, the expats changed into hanfu attire and experienced various traditional Chinese folk arts and crafts, including sugar painting, paper cutting and clay figurine making.
Afterwards, everyone admired the dazzling craftsmanship of Han jade, majestic ancient vessels and precious cultural relics such as the terracotta warriors unearthed from tombs of the Han Dynasty (206 BC-AD 220) and exhibited at the Xuzhou Museum.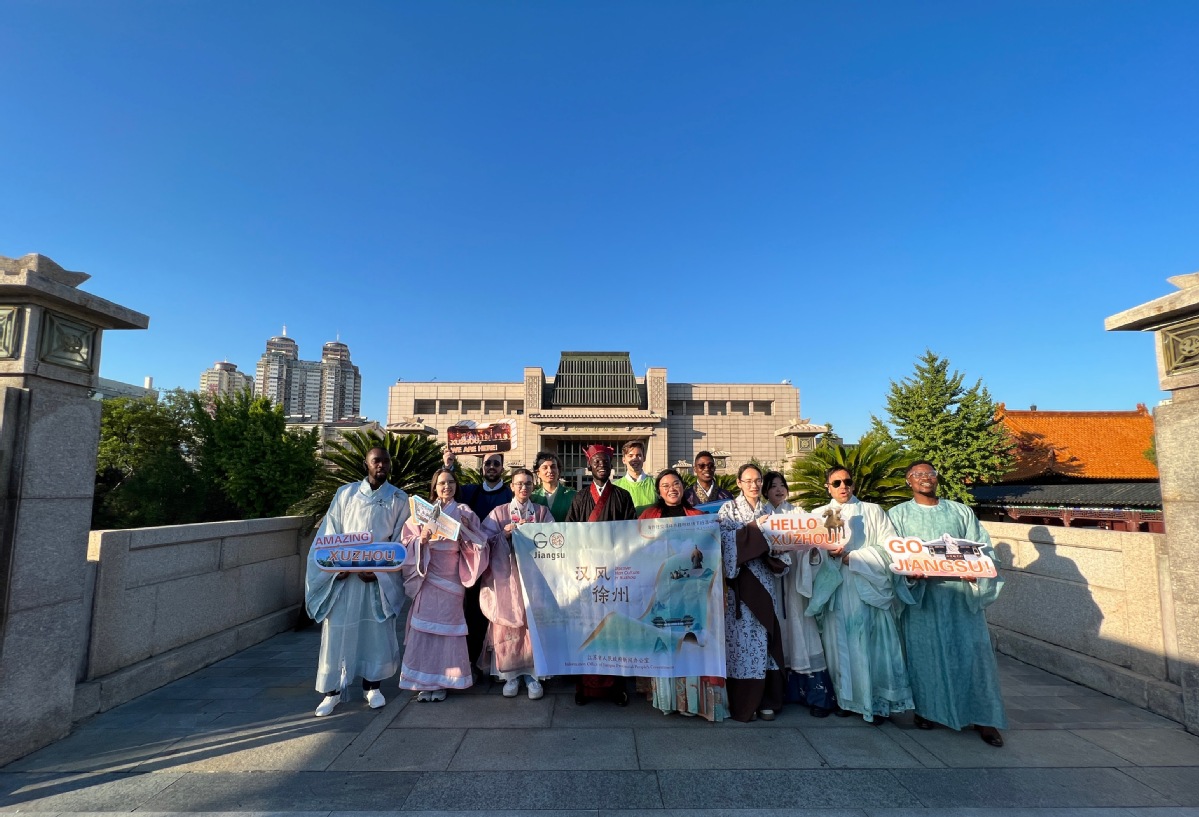 Michelle Hsu, an English editor from South Africa, was full of praise for the Xuzhou Museum after her visit, saying: "I had a hanfu teacher who taught me a lot about Han customs, like how to hold our hands and how to greet people. I also got to learn a lot of interesting things about Han culture, especially their burial rights, and the things they bury with them, like they can bury statues of pigs, of servants, of horses, of houses, that was especially surprising for me."
Ossipova Irina, a postgraduate student from Southeast University, was excited to return to Xuzhou once again.
"I spent almost six years in Xuzhou. I really love this city, but I didn't have a chance to learn about its culture and history. So now I have come back with a new vision and maybe better Chinese, and I can study more and see more,"she said.
That evening, the expats gathered at the beautiful Yunlong Lake to enjoy a show entitledThe Brilliance of Pengcheng.
The show was filled with dazzling lights and captivating poetry, bringing to life the millennium-long affection between the renowned Song Dynasty (960-1279) poet Su Shi (1037-1101) and the people of Xuzhou.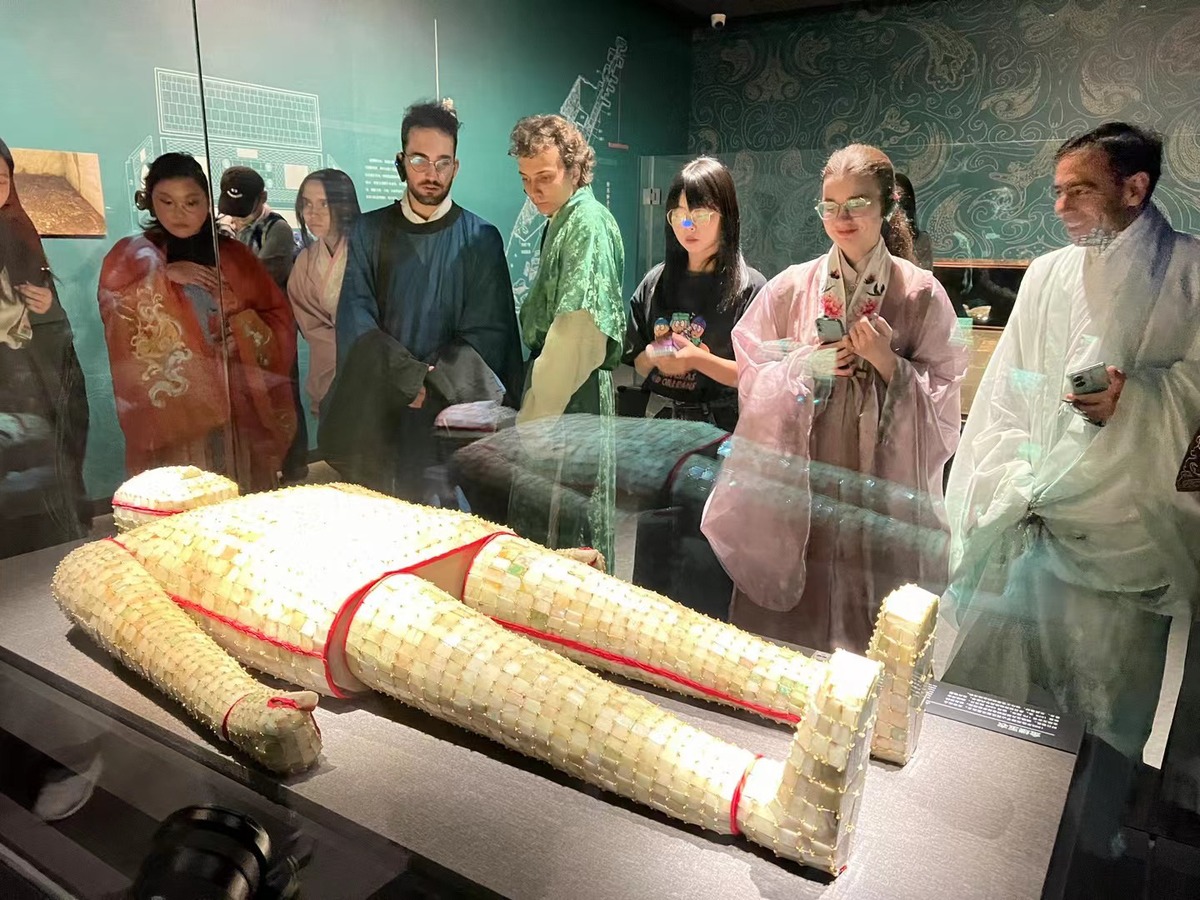 "The Pengcheng show was really impressive, a big show with great dancing and scenery," said Costerg Fabien from France. "I highly encourage my friends and everyone who can visit Xuzhou to see this show."
On the morning of Sept 22, the expats visited the Han Culture Scenic Spot and took part in activities such as wearing ancient armor and archery.
Sidorina Kristina from Uzbekistan said that although the ancient armor was heavy, it was particularly interesting and she would definitely encourage her friends to come experience Han culture here in the future.