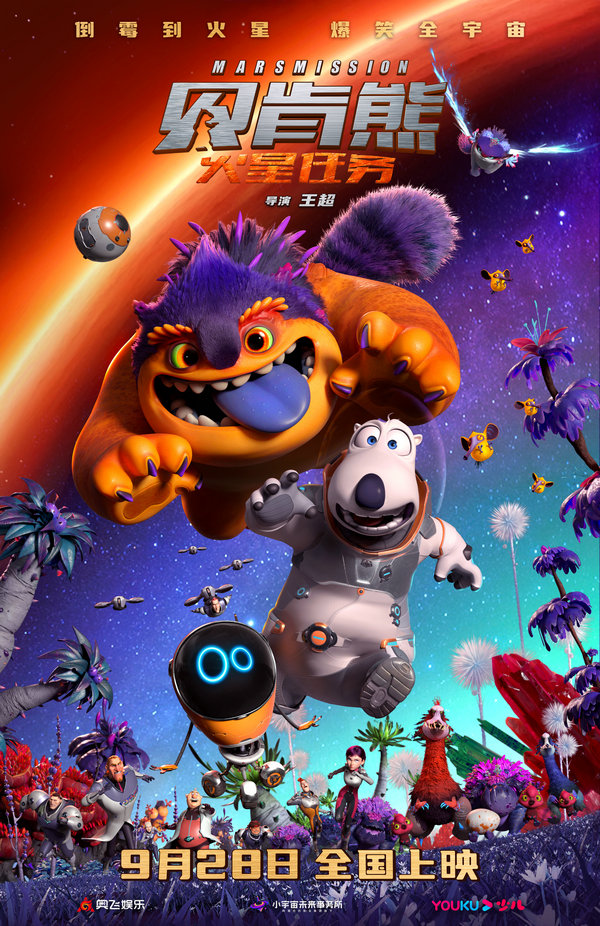 Backkom, an adventurous polar bear character created over two decades ago, is set to make a comeback on the big screen in the upcoming animated film, Backkom Bear: Mars Mission.
Reprising his previous role as a special agent in Backkom Bear: Agent 008, the new film follows the bear as he takes on a challenging new mission that requires him to embark on a space adventure to capture a monster on Mars. Once there, he accidentally enters a mysterious realm and unexpectedly befriends the monster, leading to a series of hilarious and adventurous episodes.
Originally the work of a South Korean animated company, Bakkom has made appearances on television channels in more than 50 countries, including the United States, France, and Italy. The copyright was acquired by a Chinese company based in Guangdong province's Shenzhen in 2014.
The new movie, which director Wang Chao and his fellow animators have been refining for the last five years, will be released across the country on Sept 28.