The Beijing Music Festival opened at the Poly Theater on Sept 22 with a concert by the China Philharmonic Orchestra under baton of Yang Yang. Cellist Mo Mo opened with Reflet d'un temps disparu, by composer Chen Qigang.
Dedicated to Chinese compositions, it included songs by soprano Zhang Liping. During the second half of the concert, the Beijing Chinese Orchestra premiered a new piece, The Fantastic Symphonic Suite Homage to Liu Tianhua, composed by Zou Ye in commemoration of musician Liu Tianhua (1895-1932) and the 101st anniversary of the founding of the Peking University Music Training Institute.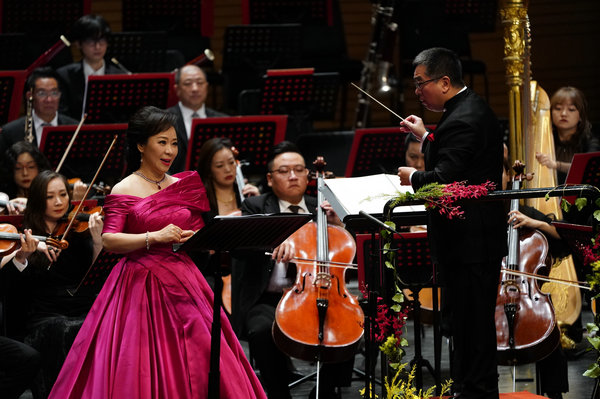 The Peking University Music Training Institute was formed in 1922 and gave birth to the Peking University String Orchestra. It was the first professional Chinese orchestra to perform music by Western composers, such as Beethoven and Schubert, as well as original music by Chinese composers.
After postponing its programs in 2022, the Beijing Music Festival, now in its 26th year, returns this September and October in a special format that combines the 25th and 26th events in one big international event.
Usually, the festival lasts two weeks. This year, it will be held over 24 days from Sept 22 to Oct 15, and will include 25 performances of various forms of classical music, including opera premieres, newly commissioned pieces, recitals, and chamber music.