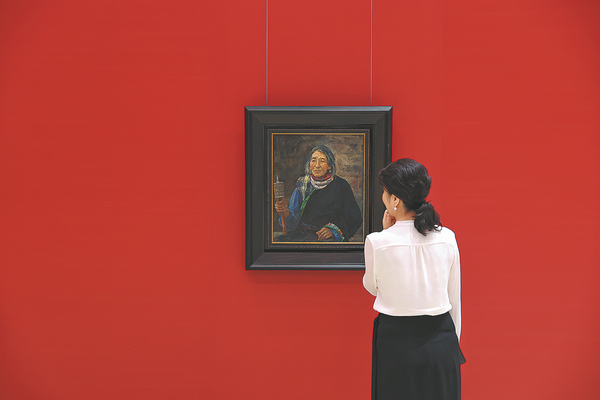 Beauty of nature
Leaves reddening in autumn winds, birds flitting from one branch to another, and farmers laboring in expansive fields... These scenes of peace and serenity, the hallmark of the work of oil painter Pan Yikui, who previously studied in Russia, show the deep influence of great Russian artists, lending his work a poetic, nostalgic feel. His landscapes are a celebration of the beauty of nature and people, as well as of serenity and the simple life. In the same vein, Pan also focuses on China and its people in his paintings. His ongoing solo exhibition at the China National Academy of Painting is a celebration of the dynamism of lives, expressed in a symphony of vivid colors. Pan is also a deputy director of the National Art Museum of China and his investment in creation, alongside his administrative duties, is born of his passion for painting and his interest in promoting cultural exchange between China and the world. The exhibition runs until Oct 1.
9-11:30 am, 1:30-4:30 pm, daily.54 Xisanhuan Beilu, Haidian district. 010-6841-2606.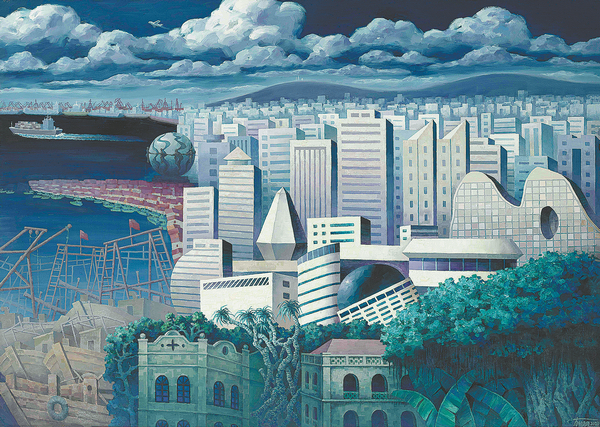 Belt and Road
An exhibition of paintings and sculptures now on at the Guangxi Art Museum in Nanning marks the 10th anniversary of the Belt and Road Initiative. The exhibition navigates social development and international exchange between China and countries and regions involved in the Belt and Road Initiative over the past decade. In particular, it zooms in on the history and culture of the Guangxi Zhuang autonomous region, a port on the Maritime Silk Road, to present trade between the East and the West. It directs the audience's eyes to the life, ethnic cultures and mentality of people in Guangxi over time. The exhibition runs until Oct 15.
9 am-5 pm, closed on Mondays.22 Qiuyue Lu, Liangqing district, Nanning, Guangxi Zhuang autonomous region. 0771-2529-211.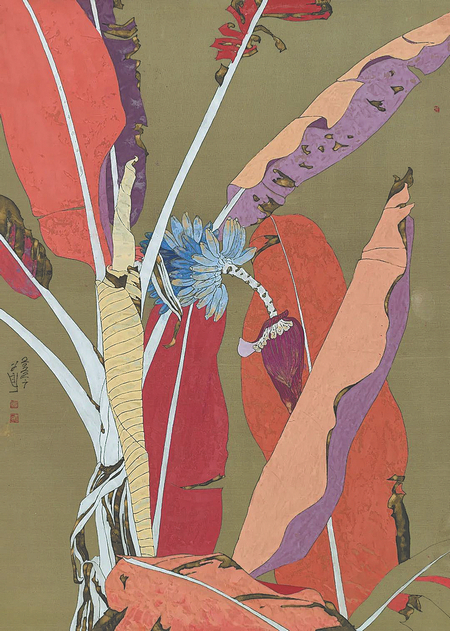 Colors of the rainforest
Ink artist Guo Ziliang hails from Shunde, Guangdong province, a place renowned as a destination for gourmets of Cantonese cuisine and a prestigious training hub for chefs. For Guo, Shunde has also inspired him to seek to perfect traditional gongbi brushwork. This classical style of painting is characterized by its precise delimitation of its subjects and vibrant palette. Popular motifs include birds, flowers, plants and beautiful women. In his paintings, Guo reveals to the audience an animated world of animals and plants native to his province. A show of his gongbi paintings, Phantom of the Rainforest, is currently on at the China National Academy of Painting. Also on display are landscape paintings demonstrating Guo's recent exploration of a semi-abstract approach to brushwork. The exhibition will end on Saturday.
9-11:30 am, 1:30-4:30 pm, daily. 54 Xisanhuan Beilu, Haidian district.010-6841-2606.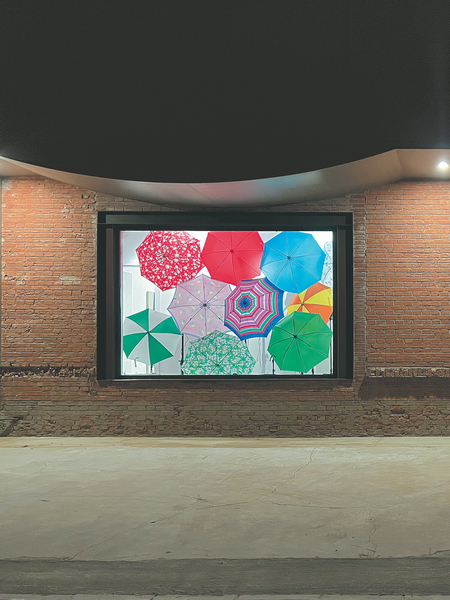 Three shows
The arrival of autumn not only brings coolness but also sparks the desire to visit art shows. The Gravity Art Museum has just opened three exhibitions to give visitors a diverse, thought-provoking experience. The first, Gaze, brings together more than 80 paintings, prints, sculptures and video works by Xue Ruozhe made over the past 13 years. The second, a group show titled Sculptural Vibes Cutting Through Accessible Sites, teams up six artists, who experiment with the presentation of sculpture. The two shows run through Dec 17. The third is Multi-Minds, which has been set up in the museum's display windows that are being used as a 24-hour space for the public to enjoy art at any time. Currently on display are installations by Xin Yunpeng, running until Thursday, in which colorful umbrellas and flashlights liven up the days and nights of passersby.
10 am-5:30 pm, closed on Mondays.57 Wujiacun Lu, Fengtai district, Beijing.