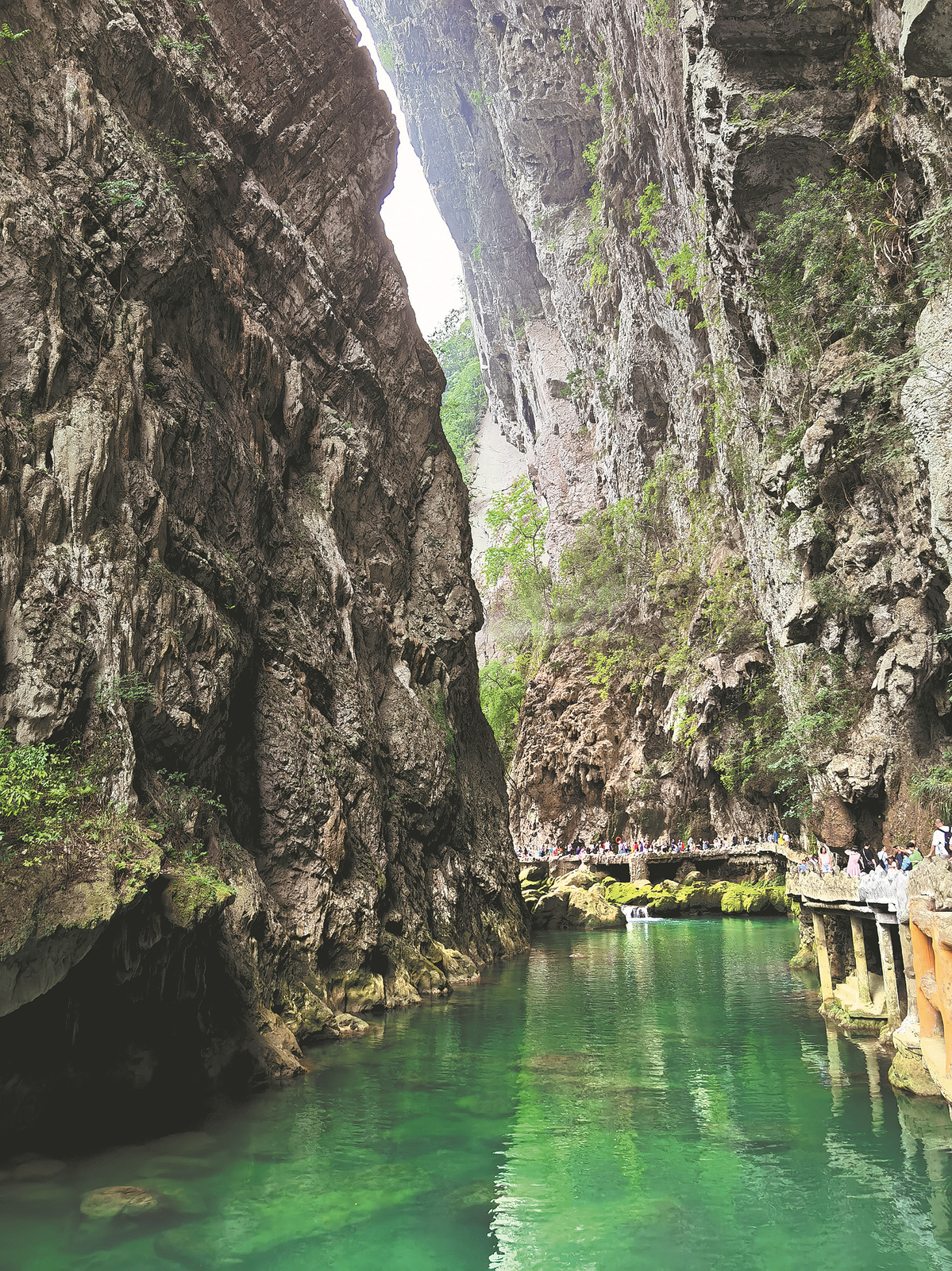 GUIYANG — Guizhou province, known in China as the "Kingdom of Karst Landforms" for its complicated, towering mountains, has evolved into a haven for extreme sports events and outdoor sports enthusiasts.
Frederic Moal, who has lived in China for eight years, is an enthusiast of extreme sports. Under his father's influence, he began BMX biking at a very young age, and was eager to become a professional rider.
In 1982, with plenty of racing experience, Moal founded a BMX club in France and served as its coach. He has also won medals at the BMX French Championship and the 2009 BMX European Championship.
In March this year, he took on a new role as the head coach for the Guizhou BMX team.
"This is my first time coaching in China, and it is indeed a big challenge, but our team members are ready and confident. Even if we are starting from scratch, I firmly believe that the Guizhou BMX team will grow into a greater team," says Moal.
When discussing his reasons for coaching in China, he mentions that Guizhou has an abundance of mountain tourism and sports resources. "I'm in love with this place", Moal says.
"I think the future of mountain sports is sustainable. Sustainability is very important to protecting the mountains and forests. I hope to give my best to help develop mountain biking in Guizhou, and I hope we will do well in competitions at home and abroad."
Jan Beranek from the Czech Republic is an extreme sports and stunt expert. While working as an IT engineer, he also became a sky diving instructor. To date, he has made over 1,000 jumps and was thrilled to sky-dive in Guizhou.
"It's a special and extraordinary opportunity to jump from the Beipanjiang bridge, the highest bridge in the world. The views, the mountains and the bridge are absolutely breathtaking. It is really high, and the landing area is far away, so jumpers have enough time to do flips and tricks in the air and still parachute and land safely," says Beranek.
Located on the Yunnan-Guizhou Plateau, and known for its significant karst geomorphology, Guizhou once grappled with karst rocky desertification. Its vast mountains hindered development and limited interaction with the wider world.
However, in recent decades, world-class bridges have been built. These infrastructural marvels now allow high-speed trains to connect to remote areas, making outdoor sports destinations more accessible.
Today, Guizhou's karst geography is no longer a disadvantage. Instead, it has made the province into a prime venue for outdoor sports, including mountain biking, marathons, hiking, rock climbing, sailing, caving, bungee jumping and paragliding.
Xinhua