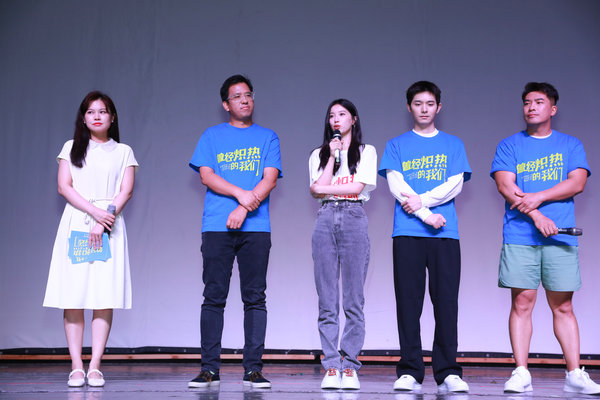 More than 10 years after graduating from the Minzu University of China in Beijing, filmmaker Ma Xiaogang recently revisited his alma mater to share behind-the-scene stories from his latest directorial effort, Someone in Glowing Twenties.
Adapted from real-life stories, the coming-of-age film released on Sept 16 follows a young entrepreneur as he encounters a series of crises in business, love, and friendship while striving to make his startup happen.
Ma said that he spent nearly two years preparing and producing the project, with a lot of revisions along the way.
Although he initially pursued a major in economics at college, Ma soon realized that his true passion was film production. After teaching himself filmmaking techniques, including launching a club for movies and TV series at college, Ma said he has since dedicated himself to pursuing his dream.
The director expressed his hope that the movie would inspire audiences to embrace a spirit of daring and perseverance in their youth, while realizing the importance of cherishing the support of those who stand by them.