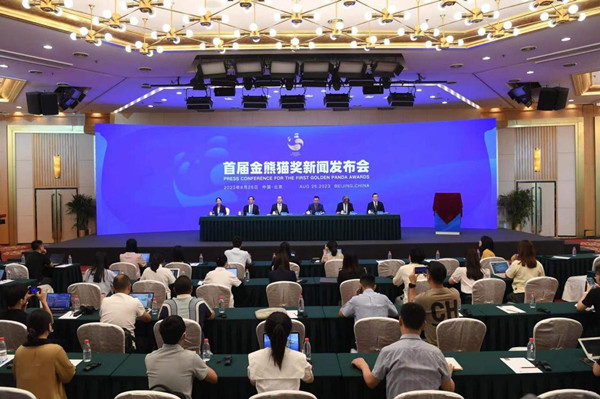 The first Golden Panda Awards will be held in Chengdu, the capital city of Sichuan province, from Sept 19 to 20. Director Zhang Yimou, the winner of Berlin Golden Bear Prize and Venice Golden Lion Prize, will be the president of the jury for this year's Golden Panda Awards, according to the press conference held in Beijing on Aug 26.
Zhang Hong, deputy director of the organizing committee office of Golden Panda Awards, revealed that the event includes three main activities: "Golden Panda Night", "The First Golden Panda International Cultural Forum" and "Golden Panda Awards Ceremony". The event will also hold three supplementary activities: "Let's Watch Movies Together (Film Screening)", "Panda Takes You to Look Around the World (Film and Television Exhibition)" and "Face-to-Face with Pandas (Panda Tour)".
The Golden Panda Awards is co-organized by the China Federation of Literary and Art Circles and the People's Government of Sichuan province. It takes place every two years and is permanently hosted in Sichuan. There will be a total of 25 awards in four categories of film, TV dramas, documentary and animation.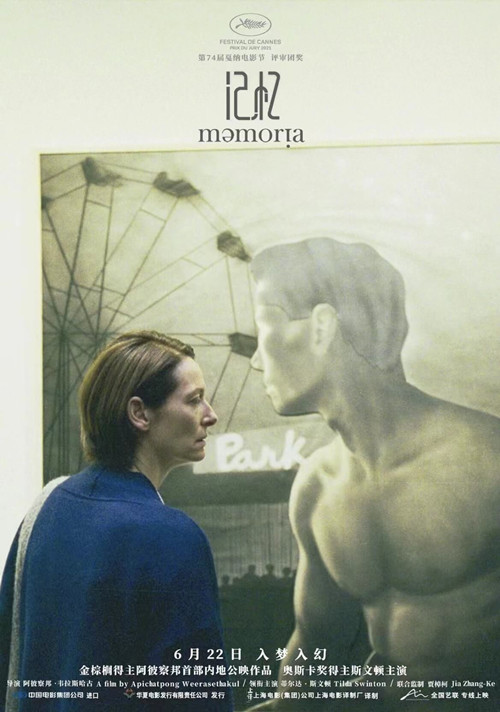 As part of the activities for the first Golden Panda Awards, the film screening activity titled "Let's Watch Movies Together" was launched at the Chengdu E'Ying 1958 Film City with the opening film Great Love Dunhuang on Sept 12.
The film screening selects high-quality movies, such as nominated works like Memoria, rarely seen overseas masterpieces, and recent phenomenal films like The Wandering Earth, and will be screened in cinemas, cultural landmarks, city parks and colleges in the city. With a total of 120 screenings, the event allows a wide participation among citizens. After the event, some excellent films will be publicly screened in the whole province.
According to Hu Yun, vice-governor of Sichuan provincial government, Sichuan province boasts the largest film and television audience in western part of China. The box office of Chengdu ranked the fifth in the country during the first half of this year. It also holds rich cultural resources such as Sanxingdui and Three Kingdom culture, and it is the hometown of panda. These are part of the reasons why the Golden Panda Awards takes place in Sichuan.