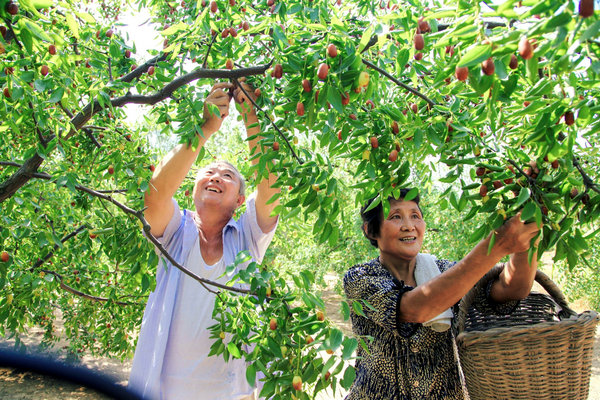 Lu Wantang has drawn many pictures of a nearby jujube forest in recent years, as more visitors make their way to Zhuji town, Laoling city in Shandong province.
"I feel it is an honor to make drawings of my hometown and sell them to tourists," says Lu, who has grown jujubes for many years.
Zhuji is one of many sites across the city that have developed thriving jujube-themed tourism.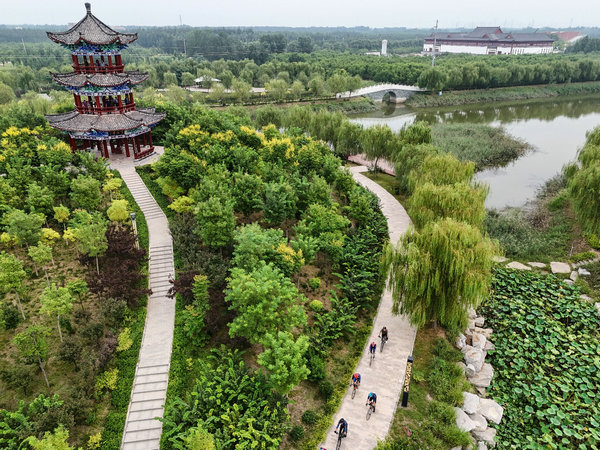 Revolutionary site visits, general sightseeing, fruit picking, wellness and art experiences have been developed around Zhuji's jujube forest.
Local authorities have made a point of protecting the forest, which has been named a national agricultural tourism model.
Their goal is to turn jujubes into a local pillar industry and bring prosperity to the rural area.