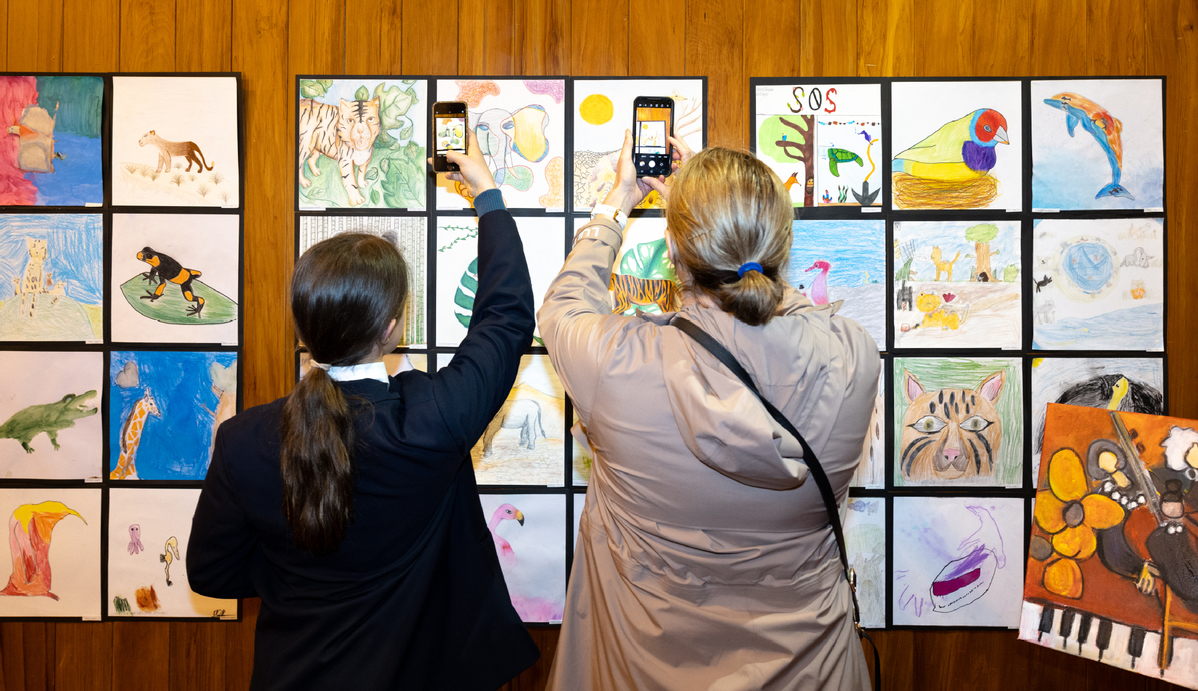 Book and painting lovers in New Zealand indulged themselves in over 1,500 books from China at a book exhibition in Waipa district on Friday.
The book exhibition, which coincides with the Animal Protection Youth International Art Exhibition, also included more than 220 paintings drawn by children from both countries.
Chen Shijie, Chinese consul-general in Auckland, noting that China is a publishing powerhouse in the world, said the total price of books published in China in 2022 reached 30 billion US dollars, ranking the first worldwide.
"Publishers and libraries in both countries have established cooperative mechanism in exhibition, digital library cooperation, ancient books protection, and resource sharing," Chen said.
Susan O'regan, Mayor of Waipa Council, noted that compared with last year's event, "the children participating in has increased quite significantly this year."
"It's proved these growing interest and thirst to understand Chinese culture, art, history and language in New Zealand," O'regan added.
Both exhibitions will run until Sept 18. The books will be donated to local libraries and schools.