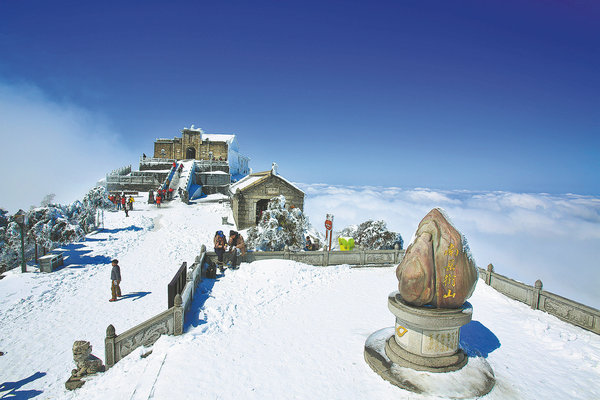 Hengyang, a city in Hunan province, is renowned as a top ecological paradise, cultural center and tourist destination.
Famed for its picturesque natural scenery and cultural legacies, Hengshan Mountain in Hengyang is recognized as a national scenic area, a nature reserve and a nominated site for both world cultural and natural heritage.
Hengshan Mountain has 72 peaks, which form a magnificent and awe-inspiring landscape including abundant vegetation, flowing springs and beautiful waterfalls.
Hengshan Mountain is a pilgrimage site in southern China. Its sacred and grand pilgrimage ceremony has been called the "living fossil of ancient Eastern civilization" by experts from the United Nations Educational Scientific and Cultural Organization.