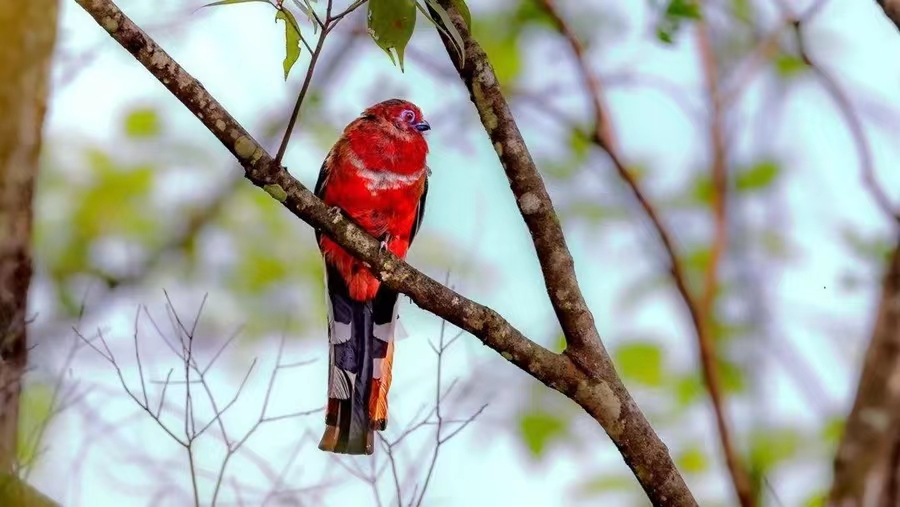 Baby red-headed trogos were spotted safely leaving the nest in a rare video recently in Longyan, Fujian province.
Several birdwatchers from a local association set up cameras near the nest on Aug 10 to record the baby-rearing behaviors of the trogos, a second-class national protected animal in China. There were three eggs.
According to the videos, the male bird incubated the eggs most of the time during the day, while the female hunted for food. After half a month, the babies hatched. The parents then hunted small soft insects to feed them, followed by bigger ones. After another half month, the babies left the nest.
The reproduction period of red-headed trogos is from April to July. They build nests in tree holes in deep forests. Females will lay three to four eggs, experts said.