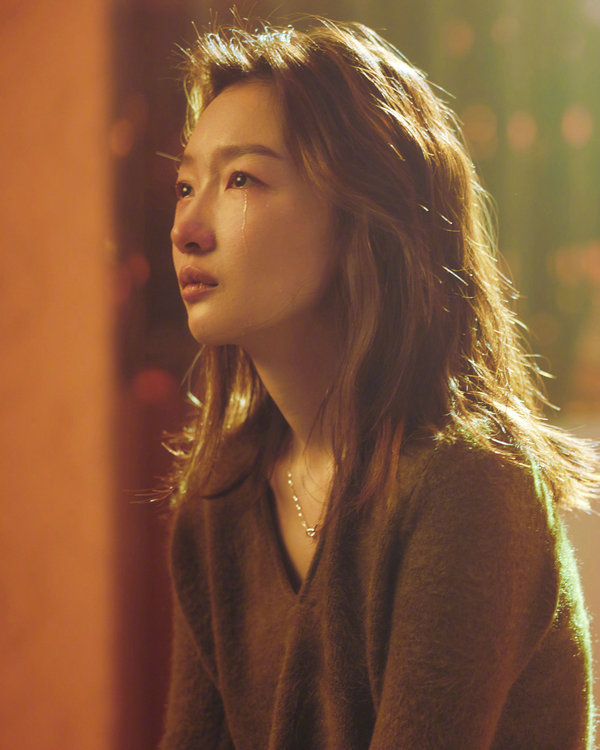 Tainted Love, the latest film starring A-list actress Zhou Dongyu, opened in theaters on Sept 15.
Based on true events, the film tells the story of an urban white-collar worker, played by Zhou, who falls victim to an online romance scam orchestrated by a cunning con artist, portrayed by Zhang Yu. After being deceived and losing a substantial amount of money, Zhou's character becomes determined to track down the scammer using the clues he has left behind.
The film premiered in Beijing on Tuesday, with scriptwriter-director Ma Yingxin, executive producer Shuang Xuetao, and members of the cast in attendance.
Responding after the premiere to a woman who revealed that she had been victim of an internet romance scam in 2018, Zhou said that she should not try to deal with the pain by herself, and advised her to confide in a close friend or spend more time in nature.
Ma expressed her desire that the movie encourage the audience to develop a deeper understanding of the issue, and be more supportive of victims of online romance scams. She also emphasized the importance of understanding the emotional struggles women face.