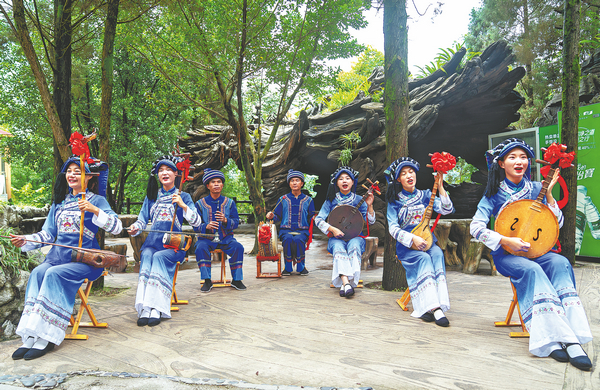 Increased and upgraded facilities provide visitors with new heights of comfort and adventure, report Yang Feiyue and Yang Jun.
Veteran marathon runner Kong Jie has just had a very special running experience in Xingyi. She recently traveled to the capital city of the Qianxinan Bouyei and Miao autonomous prefecture in the southwestern province of Guizhou for a half-marathon on Sept 10.
"It was my first time in Xingyi, and it left a deep impression on me," says Kong, who comes from Jiaxing in the eastern province of Zhejiang.
"The temperature is comfortable, and the air is fresh. The racetrack was between two AAAA-level tourist attractions, and it was very enjoyable to run," the woman in her 30s adds.
Kong has won top prizes in several marathons, including in Zhejiang's capital Hangzhou, Fujian province's capital Fuzhou, and Shandong province's Qingdao.