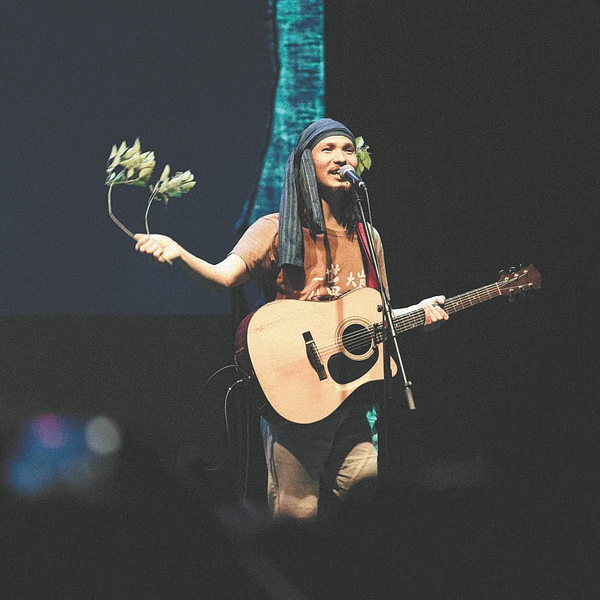 Folk musician Ba Nong and his bandmates find a wider audience, as songs inspired by his rural hometown prove to be a hit on popular reality show, Chen Nan reports.
Ba Nong, a member of the Zhuang ethnic group, was born and raised in a small village in the county of Nandan, Hechi city, South China's Guangxi Zhuang autonomous region — about three- and-a-half hours' drive from Nanning, capital city of the region, and over 2,000 kilometers away from Beijing.
Born to a farming family, Ba Nong grew up close to nature and got to know the land well. His other passion was music, and, at the age of 20, he got his first guitar and started to perform songs he had written.
However, the now 44-year-old musician didn't expect that his music, with its deep, rural roots, would attract so many fans after making his debut on the reality show, The Big Band — now in its third season and produced and broadcast by iQiyi — alongside his two bandmates, 38-year-old Shi Ba and 33-year-old Lu Min.