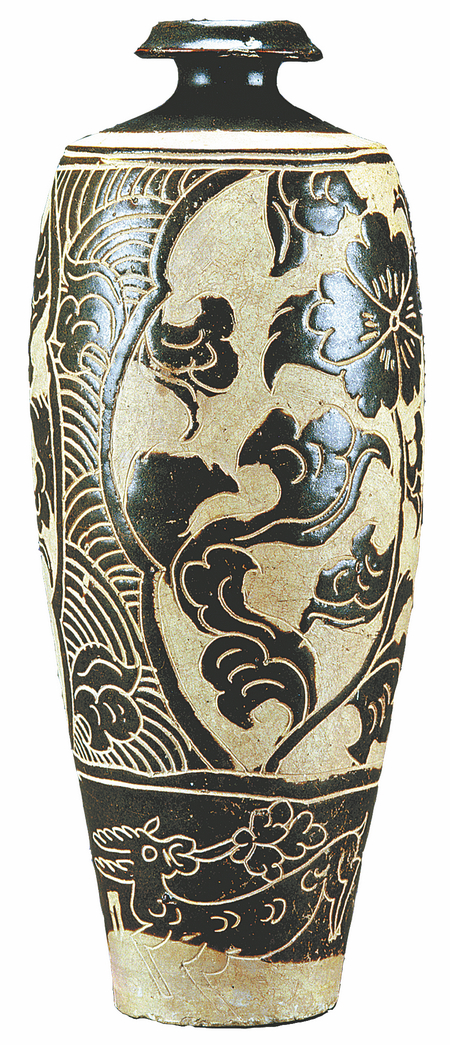 Dedicated staff at Ordos Museum in Inner Mongolia work hard to raise the understanding and profile of the institution, and the culturally important exhibits within, through modern, innovative means, Yang Feiyue and Yuan Hui report.
A building that features a bronze-colored metallic exterior easily sets itself apart from its neighbors in downtown Ordos, a city in North China's Inner Mongolia autonomous region.
It resembles a massive weathered boulder, which is said to symbolize the rock-hard spirit of the city's residents.
Housing more than 80,000 valuable items, especially bronzeware, it's the Ordos Museum, an institution that, during the recent summer months, has attracted more than 10,000 visitors every day.
"A considerable number of them are in their 20s. Going to the museum seems to be an important part of their cultural life these days," says Li Rui, the museum's deputy curator.
Every item on display is accompanied by a detailed introduction to its history and background, and Li has come to know them like the back of his hand.
"The oldest exhibit is a skull fossil belonging to a member of the (archaic human) Hetao Man that dates back approximately 140,000 years," Li says.
He took a special shine to a crown, made for a woman, that is accompanied by earrings and a necklace.
The splendid and dazzling headpiece is adorned with turquoise, white jade, seashells and gold.