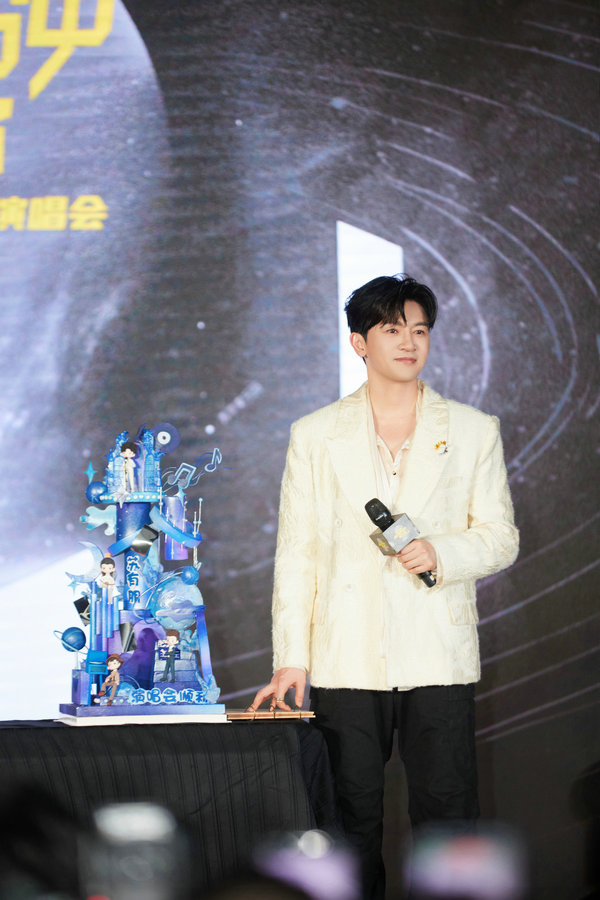 Singer Alec Su has announced his upcoming national tour, Crossing Multiverse Concert, which is set to begin at the end of the year, and which will visit 26 cities.
Since his debut in 1988, Su's artistic journey has seen him evolve from idol to singer, and from actor to director, and he has consistently pushed the boundaries and created enduring work during each phase.
"My identity has constantly shifted, akin to the parallel dimensions of multiple universes," Su said.
He expressed his intention to infuse his years of experience and every facet of himself into the concerts. The selection of songs will include classics from Su's early days in the band Little Tiger, tunes well-known to many from dramas like Princess of Pearl and Romance in the Rain, as well as tracks from his albums.
In preparation, he has spent several months in seclusion, refining his singing and stage performance and to enhance his interpretations, he has been immersing himself in the latest technological knowledge, and aims to seamlessly integrate science fiction elements into his performance.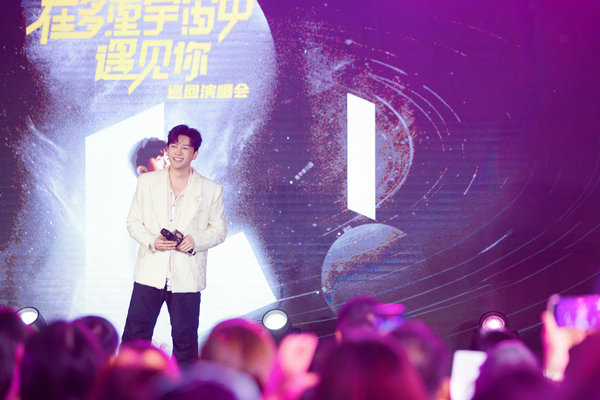 Su said that muscles need training, and vocal training enhances the endurance of the vocal cords, creating a kind of muscle memory. Once a song becomes sufficiently familiar, the muscles prepare for the next note almost instantly.
"I've already embarked on vocal training and have been in close collaboration with the director and music teams. I am confident that I will maintain peak stage condition throughout the tour," he said.
He also revealed that the production team is the one responsible for Jay Chou's concerts. He has promised a captivating sensory experience and said that he is eager for fans to sing along during the concerts.
The inaugural concert is set for Dec 16 in Shenzhen, with subsequent visits to cities including Beijing, Guangzhou, Changsha, Tianjin, Chengdu, and Hangzhou.