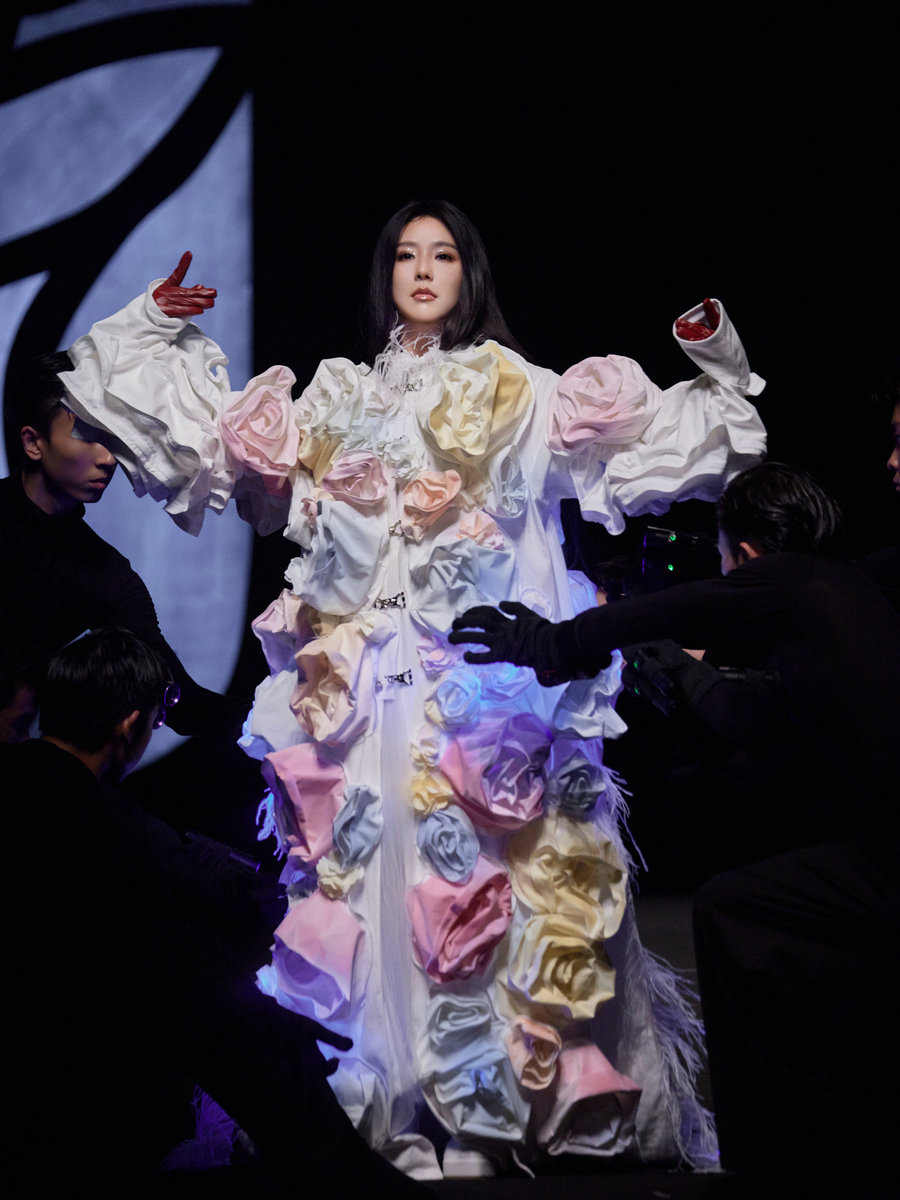 A model clad in an ankle-length white dress fully decorated with flower designs, strutted down the runway. She stopped in the middle of the runway, and held her arms high. Several men in black shone UV flashlights on her. Soon the poppies, irises, and roses on her dress, in photo-chromic dyes, turned into pink, yellow, and blue, as if they were coming alive.
The breathtaking moment was from the runway show of CHICCO MAO's 2024 Spring-Summer collection, launched on Sunday at the 751 D Park in Beijing. CHICCO MAO is a fashion label created in 2013 by acclaimed Chinese womenswear designer Mao Baobao.
The new seasonal collection is themed on 潮 (tide), a Chinese character comprising water, earth, sun and moon, embodying the vastness of nature and interpreting that everything in the universe possesses a spiritual essence, according to the designer.