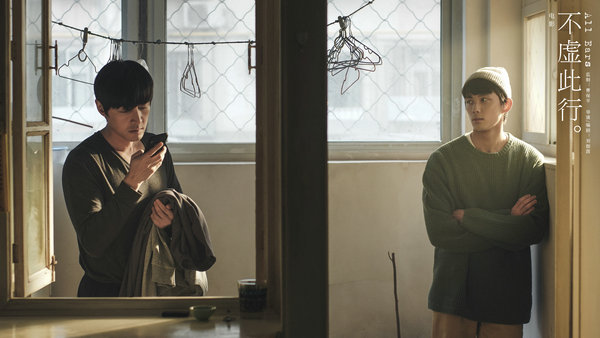 All Ears, the highly anticipated film that won two awards — best director and best actor of the Golden Goblet Awards at the 25the Shanghai International Film Festival — is set to open on Sept 9.
The movie, starring A-list actor Hu Ge, follows a struggling scriptwriter who unexpectedly becomes a eulogy writer. Through heartfelt conversations with the families and friends of the deceased, he finds the inspiration to live a more fulfilling life.
The movie's premiere brought its main players, including director-scriptwriter Liu Jiayin, Hu, actor Wu Lei and actress Qi Xi, together in Beijing on Wednesday.
Liu revealed her belief that existence becomes more charged when faced with death, a belief that was the driving force behind her exploration of the film's themes of life and death.
Speaking about how the movie has influenced him, Hu said that after his mother passed away in 2019, the pain haunted him for several years. He said that the script was a source of great warmth and solace, and helped him rediscover inner peace, and find a way to heal from his grief.