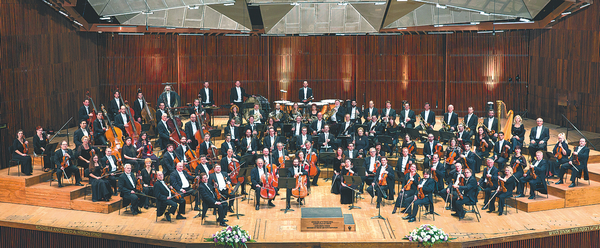 Following a three-year hiatus because of the pandemic, the international arts festival is making its return with a stellar lineup, Zhang Kun reports.
Organizers of the 22nd China Shanghai International Arts Festival announced last week that renowned performing artists and groups from all over the world, including maestro conductors Christoph Eschenbach and Valery Gergiev, soprano Angela Gheorghiu, tenor Placido Domingo, the Mariinsky Theatre and the American Ballet Theatre, will grace the event this year.
An annual celebration of theater, performing and visual arts, the festival was postponed for three years due to the COVID-19 pandemic. The festival organizers announced a few weeks ago that the event will make its grand comeback from Oct 15 to Nov 15.
More than 400 shows, exhibitions and events — 20 percent more than the previous edition in 2019 — will be held during the festival this year.
According to the organizers, 79 performing arts productions will be presented, 45 of which are by overseas artists and companies.
Many of the domestic productions will also be making their Shanghai or world premieres during the festival.
On Oct 14, the CSIAF Orchestra will put up an outdoor concert in front of the fountain at the Shanghai Exhibition Center under the baton of renowned conductor Eschenbach. Violinist Maxim Vengerov and soprano Gheorghiu will also be featured.
The troupe consists of musicians from the China National Symphony Orchestra, the orchestra of the National Centre for the Performing Arts and the Shanghai Opera House Symphony.
Eschenbach accepted the festival's invitation to serve as the orchestra's artistic director for three years, during which he will conduct a grand outdoor concert on the eve of the festival every year.
As this year marks the 10th anniversary of the Belt and Road Initiative, the festival has brought together more than 20 performing arts productions to mark the occasion, says Gao Zheng, secretary-general of the organizing committee for the 22nd China Shanghai International Arts Festival. Gao is also head of the International Exchange and Cooperation Bureau of the Ministry of Culture and Tourism.