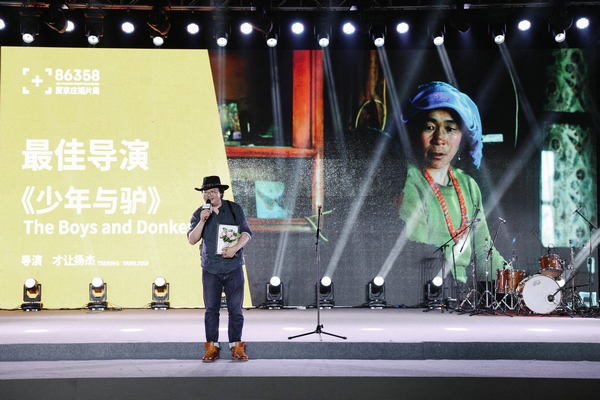 The "Hometown Trilogy" of auteur filmmaker Jia Zhangke has helped put Fenyang, a small city in North China's Shanxi province on the map.
The director also made his home village—Jiajiazhuang in Fenyang, a Mecca-like place for emerging filmmakers thanks to the 86358 Jia Village Short Film Week, an annual event exhibiting and promoting quality short Chinese language films and discovering promising young filmmakers.
The name, 86358, a cluster of puzzling numbers, was inspired by China's Telephone Code Plan, with 86 as China's country code and 358 as the area code of Lyuliang, where Fenyang is located.
This year the festival, in its seventh edition, attracted 1,006 short films from China and abroad and 18 works were shortlisted for the main competition sector, according to its organizer the Jia Zhangke Art Center.
With a seven-member jury including director Zhang Dalei, actor Yin Xiaotian, and film editor Liu Xinzhu, the festival presented six awards at the closing ceremony on Aug 28.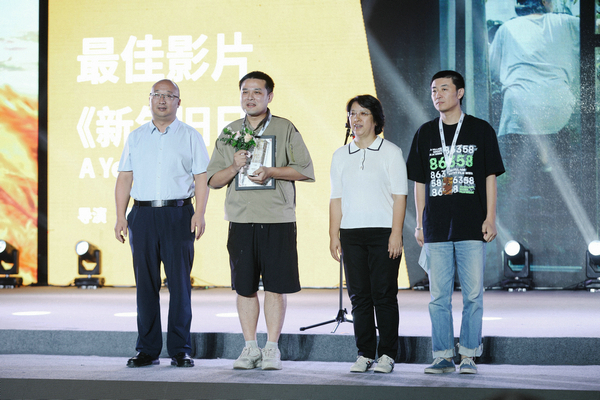 A Year A Part, directed by Qin Hai, aka Chin Ocean, a graduate of the Film and TV School of the Academy of Performing Arts in Prague, scooped the Best Film Award, the festival's top honor.
The Boys and Donkey, the first short by Tsering Yangjyab, won him the Best Director Award and also took home the Best Cinematography Award. Yangjyab, born in 1991 in Northwest China's Qinghai province, was the first assistant camera in several films by the late Tibetan director Pema Tseden, who was the jury president for the festival's second edition.
Summer Knows, written and directed by Zhong Hongshi, who studied filmmaking at the New York University and the University of Southern California, won the Best Screenplay Award.
Lamb, Lamb, Lamb, directed by Song Dongxu, bagged the Jury Grand Prize, and Stand by Me, directed by Alimjan Abdusalam, won the Special Praise Award. Abdusalam was the cinematographer for Accordion, the Best Film Award winner at the festival's fifth edition.