The legendary life of Tang Dynasty (618-907) poet Li Bai will be told in an original Chinese musical, Qiang Jin Jiu (Invitation to Wine) which is named after one of the poet's masterpieces of the same name.
Renowned musical actor Zheng Yunlong will play the lead role of Li.
When he wrote the poem, the poet was defamed by a powerful courtier, which led to him losing the favor of the emperor. As a result, Li was compelled to leave Chang'an, then capital of China and now in Xi'an, Shaanxi province, and wandered in the mountains with a few friends as a way to alleviate his sadness at being unappreciated despite his great talent.
According to the musical's director Ma Da, the story of the musical will follow Li's life and his story of writing the poem. Traditional Chinese music, dance and costumes will be featured in the musical, allowing the audiences to have a glimpse of ancient China.
"The Tang Dynasty represents one of the most glamorous chapters in China, culturally and historically. This era has profoundly shaped our cultural heritage, with Tang poetry playing a significant role," says the director. "Li Bai is a household name in China and his poems are still enjoyed by contemporary Chinese people. We want to bring the legendary poet alive onstage through the musical art form, which is loved by many Chinese, especially young people."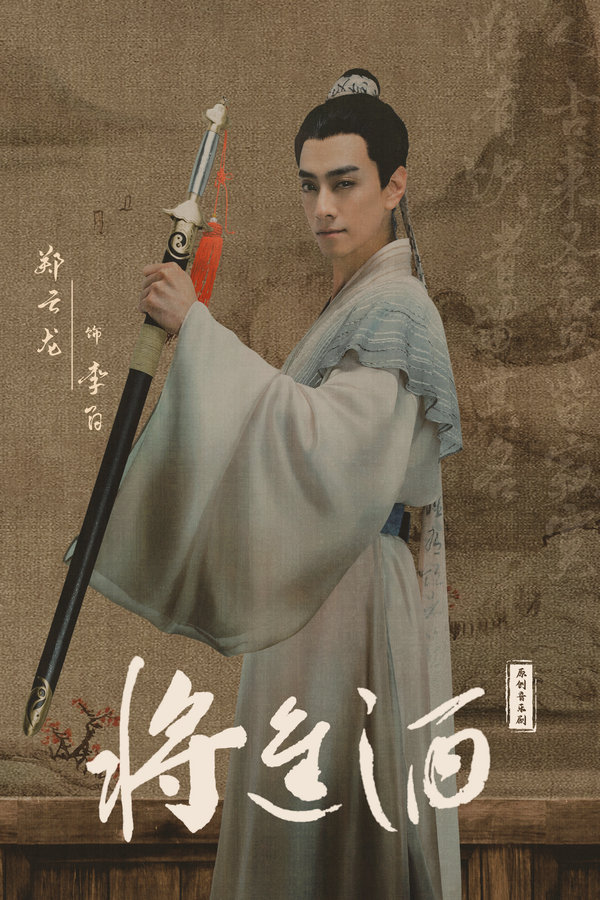 Zheng adds that "the poet is talented and romantic in his view of life and in his verse. He is also known for frequently celebrating the joy of drinking. Like many Chinese people, I grew up reading and reciting his poems."
Zheng will also serve as the artistic director of the musical.
On Aug 31, the creative team gave a preview of the musical by unveiling the images of the characters and announcing the tour dates.
Co-presented by the China Oriental Performing Arts Group, the musical will tour nationwide from this September, visiting cities, such as Beijing, Shanghai, Qingdao and Chengdu.
From Sept 21-24, it will be premiered in Beijing.