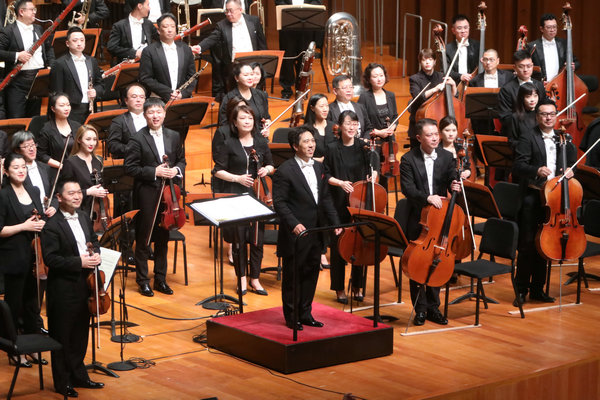 A symphonic poem, titled Great Wall, made its debut at the National Center for the Performing Arts in Beijing on Aug 30.
Conducted by Dong Junjie, the Tianjin Symphony Orchestra, accompanied by a choir, soloists and traditional Chinese musicians, performed the piece composed by Zhang Qianyi.
It was commissioned to mark the 102nd anniversary of the founding of the Communist Party of China on July 1, as an ode to the country and its people.
A 300-member choir, consisting of three choirs from Beijing and Tianjin, was the highlight of the performance.
After its premiere in Tianjin on June 28, the performance was staged in Harbin, capital of Heilongjiang province, on Aug 16.