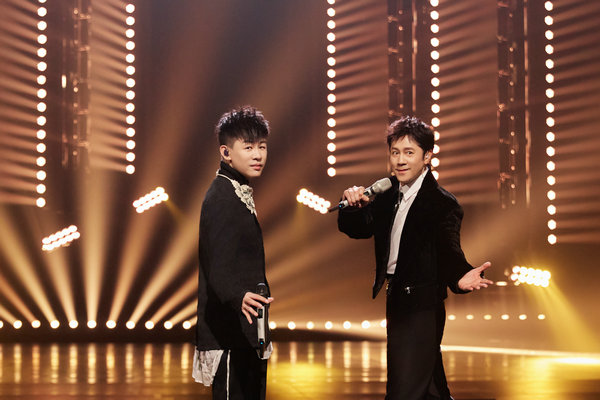 The third season of the reality show Call Me By Fire debuted on the video-sharing platform Mango TV on Friday. This season has brought together 32 seasoned male entertainers from diverse cultural backgrounds, who performed either in groups or as solo acts.
In the first episode, 55-year-old singer Cai Guoqing delivered a rendition of megastar Jay Chou's hit song Mojito, leaving the audience awe-struck. Cai holds aspirations of uncovering fresh facets of his life through his participation in the reality show.
Hong Kong actor Kevin Cheng, Ambrose Hui from Taiwan and Malaysian actor Nicholas Teo have respectively performed the theme songs of those popular TV dramas in which they once starred, awakening the audience's memories of times gone by.
A-lister Jimmy Lin, 49, from Taiwan who had a serious car accident last year, also performs on the show.
"I was out of sorts for a period of time, and I had to break through step by step to find a better version of myself, rather than the person I used to be," he says.