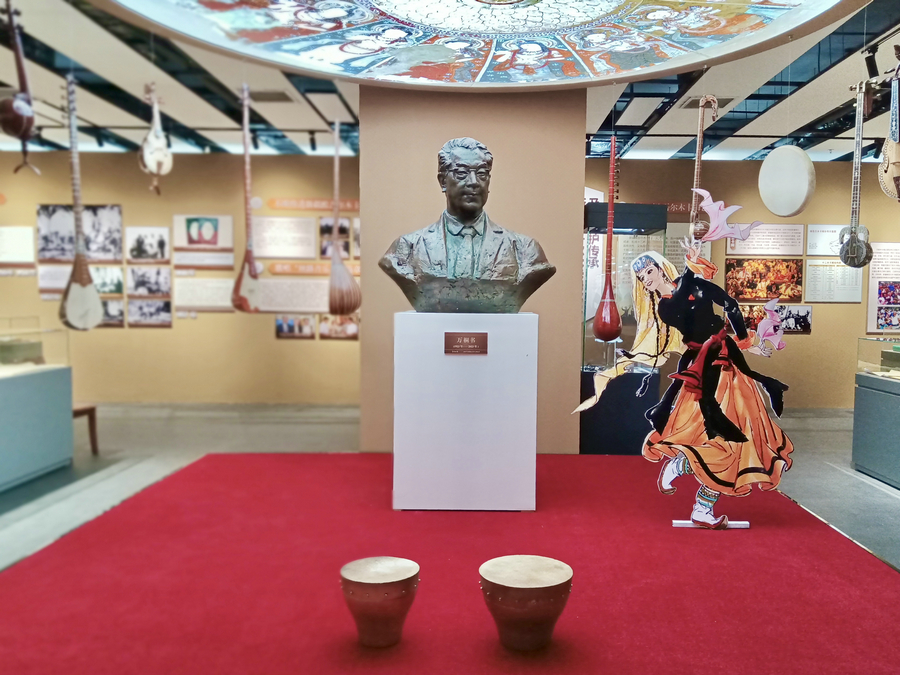 A special exhibition titled Life Is a Song – Wan Tongshu and Xinjiang Uygur Muqam Art is being held from August 23 to 27 in Aksu, Xinjiang Uygur Autonomous region.
Through objects, pictures, sound installations and other forms, the exhibition commemorates Chinese musician Wan Tongshu who dedicated his life to the protection of Uygur Muqam art.
The exhibition is divided into two sections: "Wan Tongshu's life story" and "Protection and inheritance of Xinjiang Uygur Muqam art."
Xinjiang Uygur Muqam – which translates to "divertimento" from modern Uygur language – integrates songs, dances and folk and classical music. Of these, the Twelve Muqam is the most representative, with the largest scale and the most complete structure.
In the thousands of years of its history, the Uygur Muqam had been passed on through oral teaching, which made it difficult to be completely preserved. By the 1940s, there were very few folk artists who could sing the entire Twelve Muqam, and the art form had been brought to the verge of being lost.