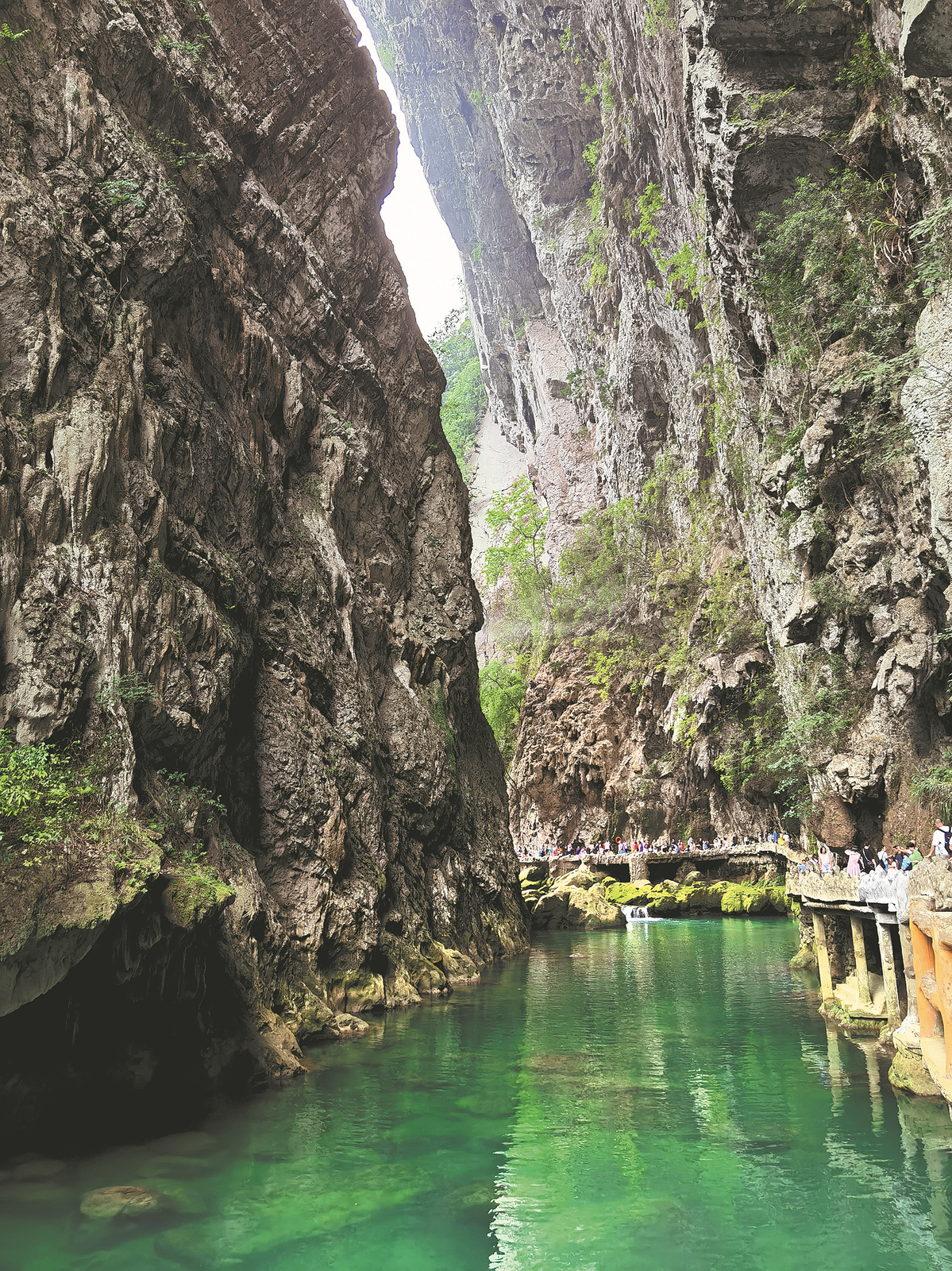 Since my high school years, I've always been encouraged by a line from the prose A Trip to Baochan Mountain by Wang Anshi, a renowned Northern Song period (960-1127) politician and poet.
"The world's most sublime, grotesque and unique views often come from the places which are far away and difficult to access. … One can never reach those places without strong willpower," he wrote.
I'm a city dweller and walker, more attuned to pavements than rugged hillsides. I have to say the convenient service facilities en route are appreciated. I don't deliberately notice their existence, but I couldn't travel far without them.
Earlier this month, the scorching weather in Beijing pushed me to Guizhou province in Southwest China, with its cooler climes and mountainous landscape. I decided to spend this summertime vacation in a different way than normal — to get far from the madding crowd and closer to nature.
I was in a group of seven, and we arrived in Libo county in Qiannan Bouyei and Miao autonomous prefecture. It is home to a spectacular karst landscape, which is on the list of UNESCO World Heritage Sites, as part of South China Karst.
There are high conical peaks, deeply enclosed depressions, sunken streams and underground caves that seem to stretch forever. Before I set off, everything I checked on the UNESCO official website sounded both mesmerizing and charming.