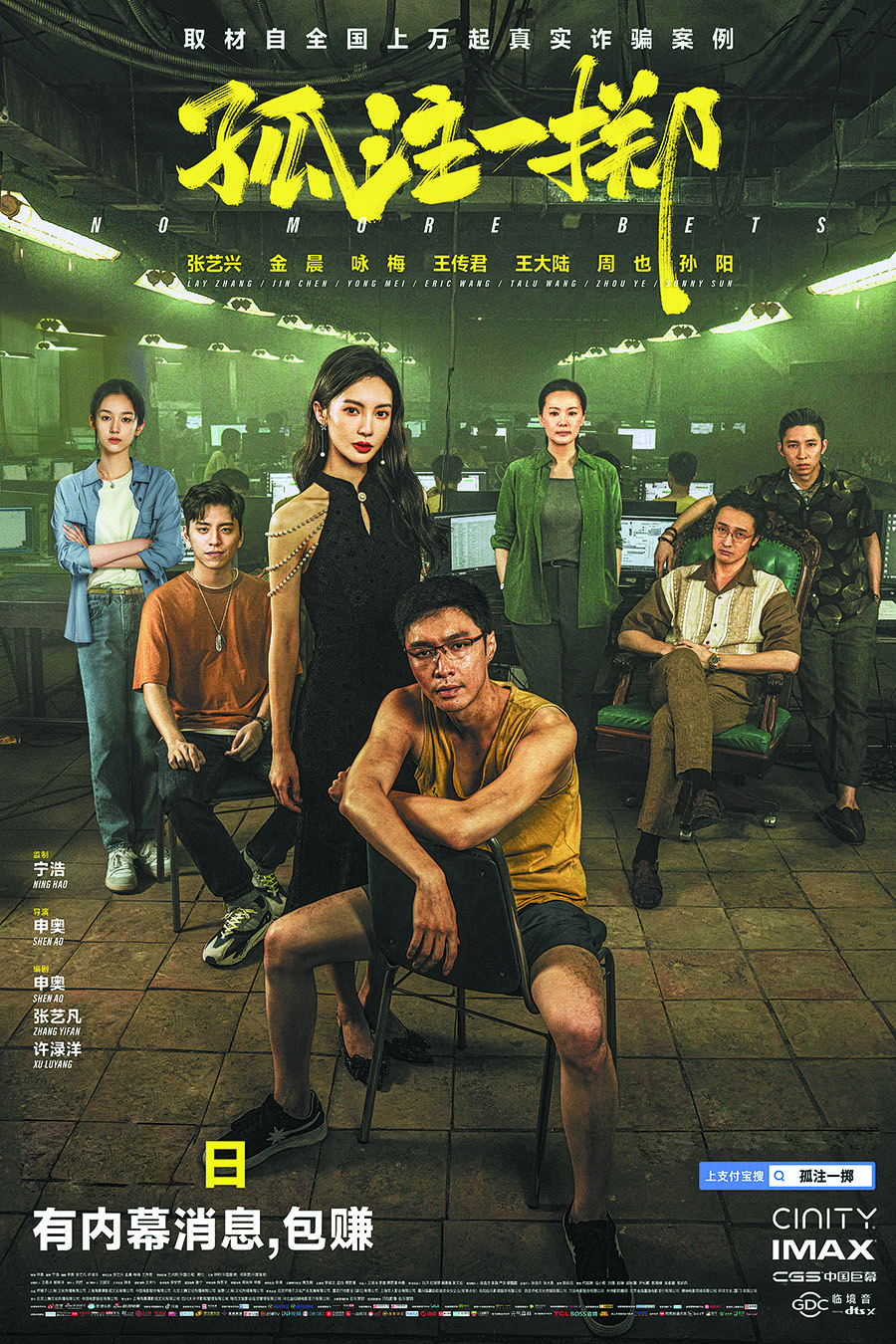 Terrifyingly accurate depiction of people falling prey to unscrupulous, violent gangsters set to shed light on online fraud and gambling scams, Xu Fan reports.
After wrapping up the shooting of his directorial debut feature, My Dear Liar, in 2019, Shen Ao turned to the internet, immersing himself in headline news stories in search of inspiration for his next movie.
His attention was grabbed by the news of a criminal syndicate enslaving Chinese programmers in a Southeast Asian country, forcing them to participate in cyberfraud.
Shen's interest was further piqued when he unexpectedly came across a related story from a friend, who revealed that an acquaintance had taken his own life after losing 500,000 yuan ($68,879) by gambling online through a site connected to cyberscams.
"The impact of this incident on me was immense. Online scams have caused misery for so many people, who have experienced broken families and financial ruin. I believed it was necessary to turn this into a film to raise awareness among the public," Shen told China Daily during a telephone interview.
From early 2020 to mid-2021, Shen and his team conducted interviews with approximately 30 victims and more than 50 police officers, who were primarily involved in handling cybercrime cases.
After researching more than 10,000 cases, generally sourced from news reports, Shen collaborated with two fellow writers to work on the script. The movie was then filmed in South China's Hainan province, chosen for its Southeast Asian aesthetic.