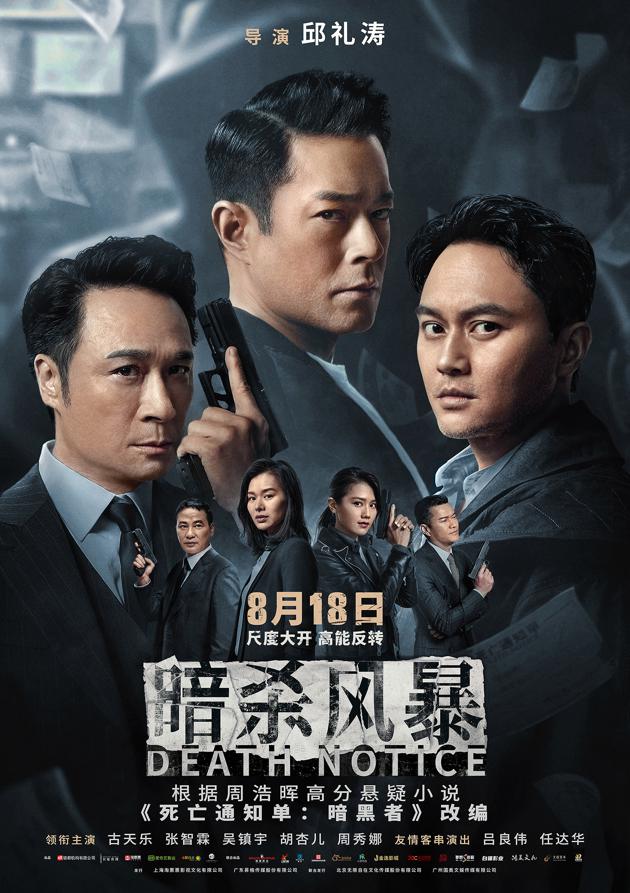 Herman Yau's directorial movie Death Notice, which was adapted from Zhou Haohui's suspense novel, premiered on Friday in cinemas nationwide.
In the mystery thriller, Darker, a secretive serial killer who identifies as the "judge" publicly challenges the police and sends out "death notices" to victims, who are then cruelly executed.
Actor Julian Cheung portrays police officer Luo Fei, known for his adept logical reasoning and meticulous attention to detail, who partners with Francis Ng to solve the case.
Louis Koo, plays a witness to the crime. His character suffered burns in a bombing a decade ago that claimed the life of Luo's girlfriend. This also marks Koo's first appearance on the big screen wearing heavy prosthetic makeup.
The truth behind the killings remains elusive, and during the unraveling of the case, the hidden secrets of the three lead characters are gradually unveiled.
It's a gripping narrative filled with breathtaking action sequences and explosive moments that keep the audience on the edge of their seats.
Fans of Hong Kong television dramas will also enjoy tallying up the numerous cameos by familiar actors and actresses in the movie.