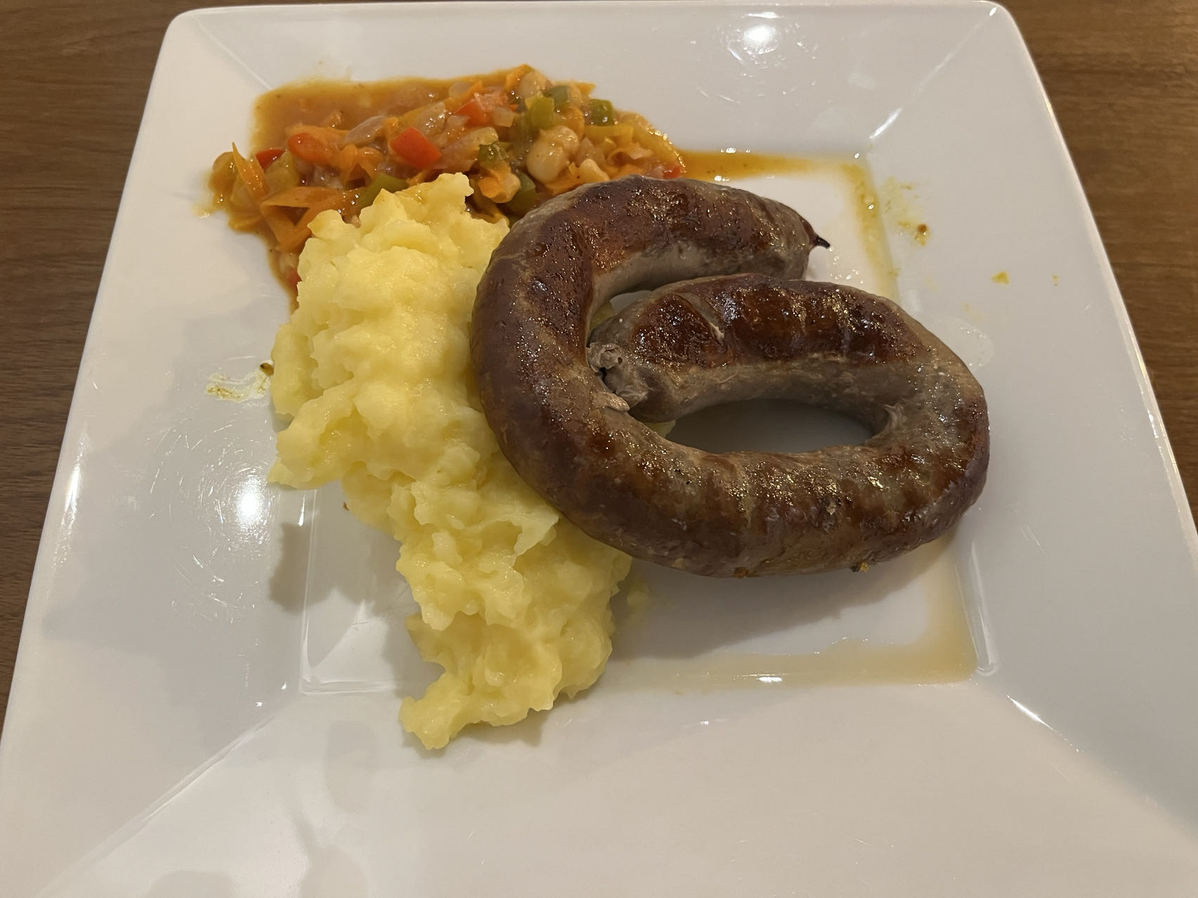 A steaming plate of South African boerewors with a side of chakalaka gravy is served at this quaint restaurant in a northeastern corner of Beijing, while a playlist of kwaito, Afrikaans treffers (hit songs) and house music plays in the background. Artworks of African wildlife adorn the walls and a chalkboard promises delicacies like ostrich steak. On the bar counter, the flags of China and South Africa hang side-by-side.
Welcome to Pinotage, a haven of South African cuisine in the Chinese capital. It's owned and operated by Toby Cao, who also acts as its chef.
Named after a signature South African red wine variety, Pinotage has been running in Beijing since 2008 and serving a variety of dishes unique to the country. Ingredients for the food items are sourced locally, including the casings for the boerewors. Toby said trial and error was the only way he could achieve such authentic tastes.
"There is no secret to South African food, you just keep doing it and work with customer feedback… With boerewors, we took a lot of time to find the right casings. We worked on our recipe in terms of salt, coriander and the quantity of ingredients to get a balance of spices. We make boerewors almost every day. We have 10 different kinds of sausages. I blend the spices and vinegar, and then we fill the casings with the meat and spices, that can take two to three hours for 20 kilograms," he said.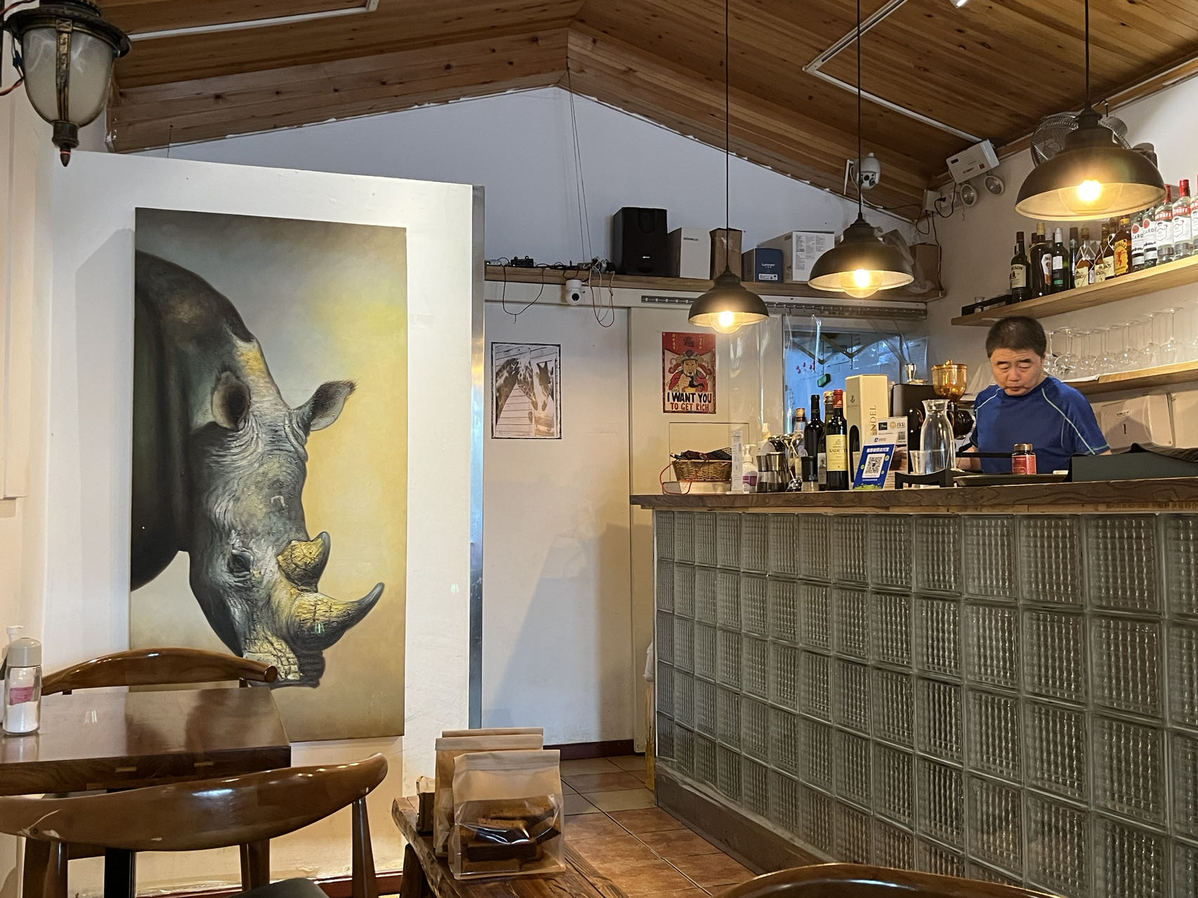 Toby's first interactions with South Africa goes back to 1999, when he worked in the juice industry and began visiting the country after forming a relationship with Ceres Juice in the Western Cape province. This led to importing wine to China, and eventually his current restaurant business. At its peak, Pinotage operated in Beijing, Xi'an, Dalian and Changchun. Over the years, the restaurant has served the likes of South African billionaire and media mogul Koos Bekker, singer Jan Blohm and popular band Freshlyground who also performed at the restaurant.
These days, with a smaller operation from earlier heydays, Toby's key focus is getting the dishes right, and adding more. As he speaks, a customer walks in and orders an ostrich burger.
He highlights the popularity of their bunny chow, a dish of a hollowed out loaf of bread filled with a curry. Pinotage serves both lamb and chicken varieties. It's a dish with deep roots in South Africa's British colonial and agricultural history.
"There were a lot of sugar farms around Durban in KwaZulu-Natal; many Indians went to South Africa to work on these farms. Bunny chow (and the curries that are contained in it) developed as a street food there. The bread served as a bowl, or container," he said.
"With bunny chow, it was being ordered twice a week. So, about after a month, our version became more authentic. Some people just come for the bunny chow."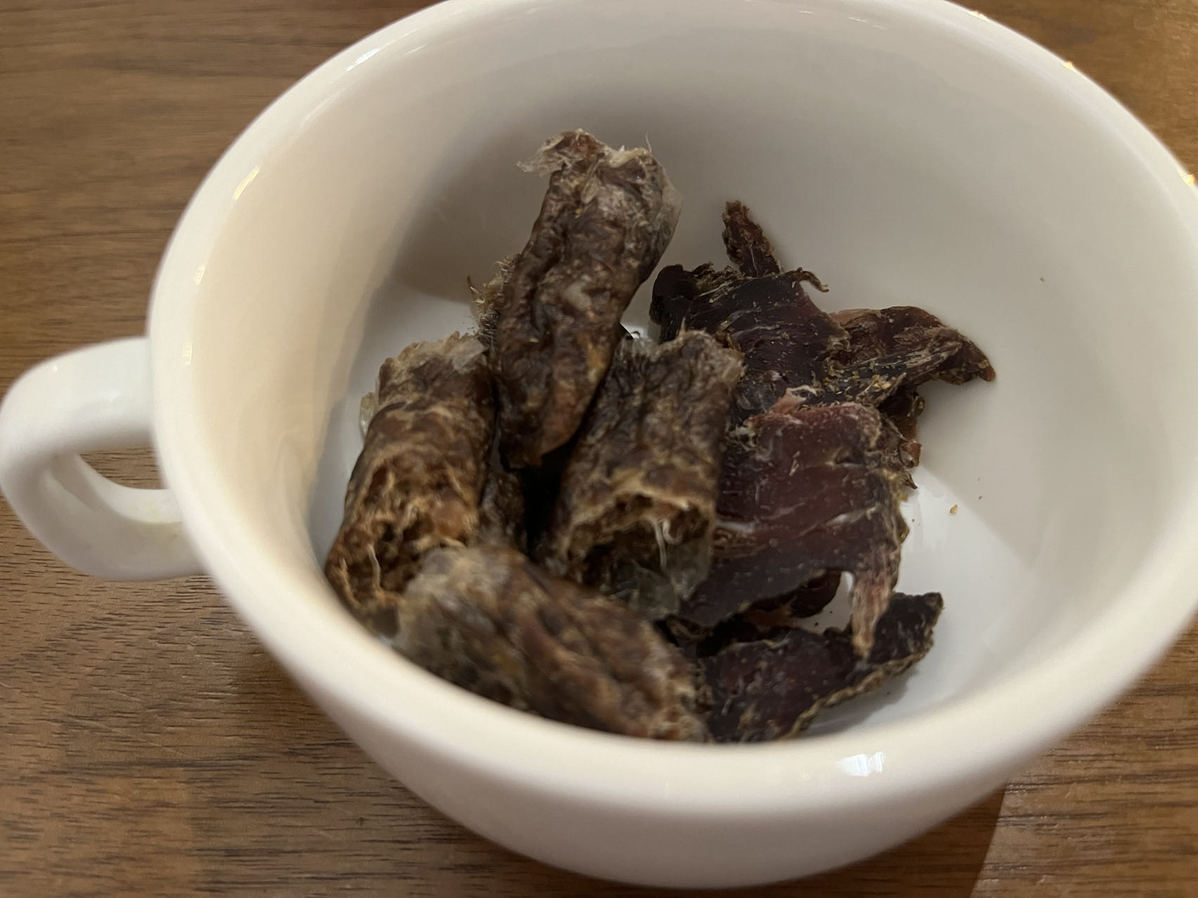 And if you are feeling like a nibble, perhaps try their biltong, a traditional dried meat snack, or rusks, a biscuit-like sweet baked treat that pairs well with tea or coffee.
"We have a drying machine for biltong. I have tasted biltong in South Africa before. When I do biltong, I try to not make it too salty. We want to make it dry, but also tender, and not overwhelmed by other spices. We make it often, about once a week, and calculate how much we need, about 50 times a year."