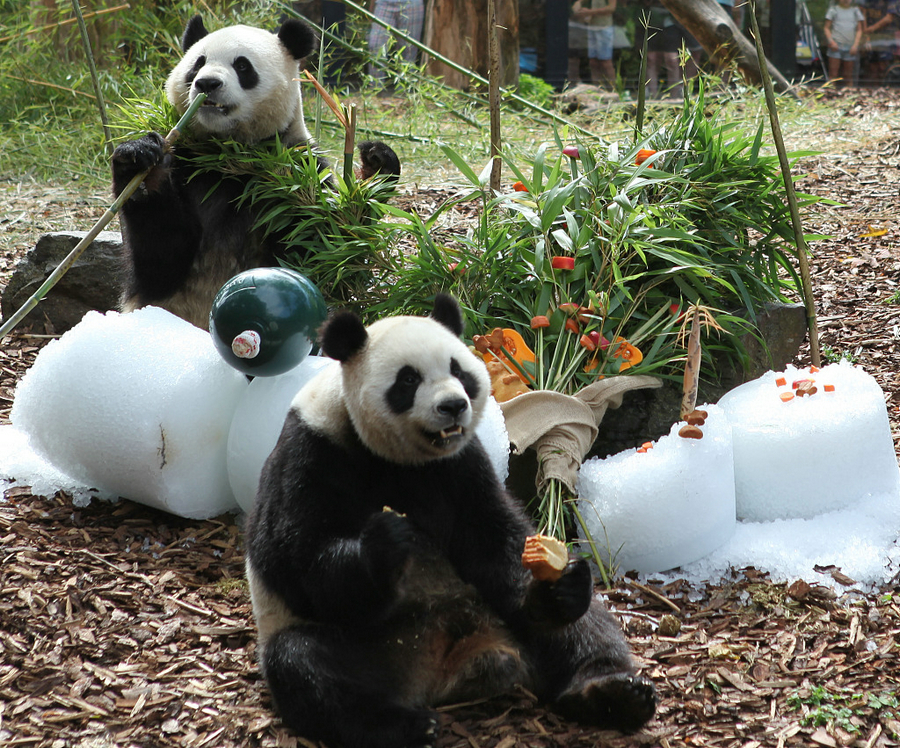 Panda twins Bao Di and Bao Mei, born in 2019 to parents Hao Hao and Xing Hui, have celebrated their fourth birthday at the Pairi Daiza Zoo in Brugelette, Hainaut, Belgium.
The zoo provided a specially-made birthday feast in a new enclosure for the growing young bears. Their birthday celebrations attracted many visitors.
In 2014, the zoo welcomed Xing Hui and Hao Hao, the first pair of giant pandas in Belgium. They gave birth to male cub Tian Bao on June 2, 2016 and on August 8, 2019, they gave birth to twins – male Bao Di and female Bao Mei.
Under the joint breeding program, any cubs born overseas must be sent back to China by the time they turn 4 years old. However, Tian Bao's return was delayed due to the global pandemic in 2020.
According to the Pairi Daiza Zoo, a new agreement was signed in 2022 to allow Tian Bao to continue his stay in Belgium for a while longer. This makes the zoo one of the few overseas zoos to have hosted five giant pandas simultaneously.