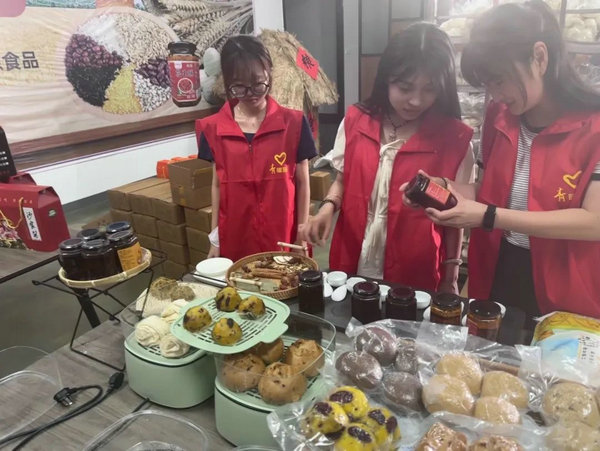 A group of rural students recently visited Chongwen e-commerce industrial park in Zhili village, Shandong province. The trip was organized by local authorities to allow youngsters experience the development of their rural hometown and encourage those with entrepreneurial ideas to contribute to local development.
During the visit, students visited the livestreaming room to better understand the entire process, watch live performances up close, and communicate with professionals.
"It is impressive and shows me how much we can achieve in the internet era," said Liu Dongxian from Qingdao University in the province.
"I feel inspired to make good use of the internet as a large platform to promote my hometown in a form that people enjoy, so that more people can understand our hometown and I can contribute to rural vitalization," Liu adds.