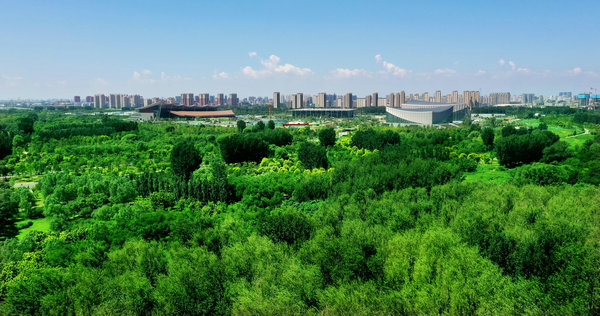 Three buildings, a theater, a museum, and a library, are expected to be completed and ready for acceptance inspection by the end of September, according to local authorities of Tongzhou district in Beijing.
The commencement of construction for the three landmark buildings and supporting facilities marked the initiation of the framework for the subcenter's urban development and the continuous enhancement of its urban functions, says Sha Gang, deputy project manager from the Beijing Investment Group.
The three major construction projects are situated in the northwest part of the grand Central Green Forest Park in the district and adjacent to the Grand Canal to the north. The total construction area of the three projects is approximately 600,000 square meters.
"It represents a crucial measure and vivid practice in our city's efforts to advance the construction of the national cultural center, promote the development of the Grand Canal cultural belt, and better fulfill the growing cultural and spiritual needs of the public," Sha adds.