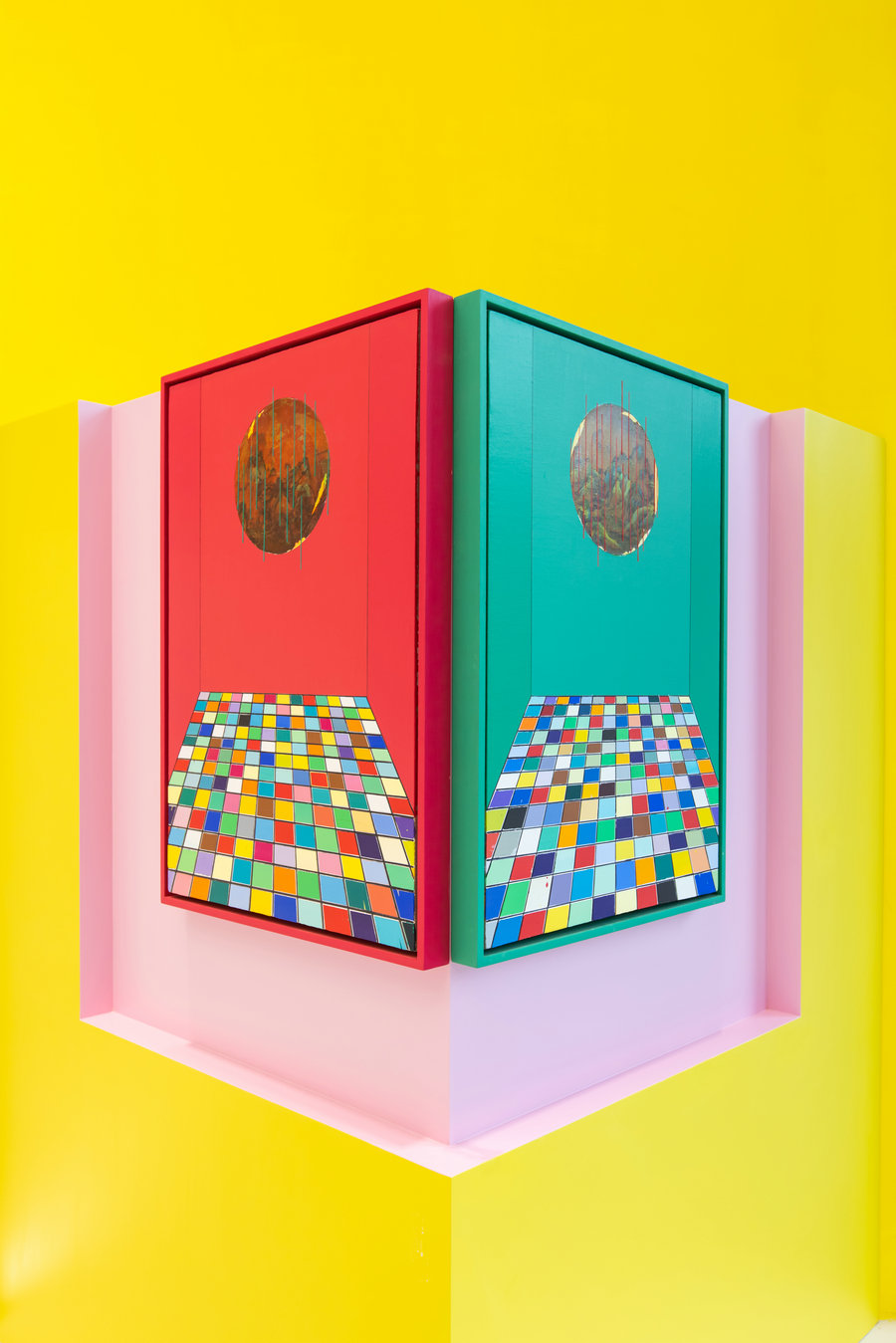 Wang Bo, who lives and works in Beijing, is well versed in using vibrant colors, in a bold way, to explore the relations between time and space, complexity and simplicity, by which he hopes to challenge people's established aesthetic views.
At his ongoing exhibition in Macao, titled Form and Essence, Wang is showing his recent works including installations and poems. His work shows colorful blocks arranged in a reserved, rational manner, to free the audience from their set concepts, impressions and knowledge of the world, and to gain new experiences.
The exhibition through to Oct 15 is at Artelli as part of Art Macao: Macao International Art Biennale 2003. Some works on show are in collaboration with local poets.