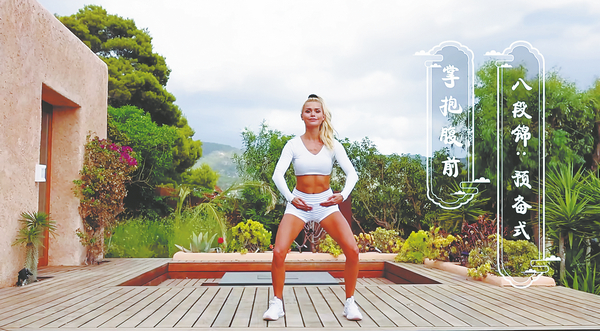 Pamela meets 'baduanjin'
Even if you haven't tried Pamela Reif's workouts, her name likely rings a bell — the German-born model is one of the world's most popular fitness influencers.
Reif's workout videos can rack up millions of views. In addition to a whopping 9.68 million followers on YouTube, Reif has established a presence on Chinese social media, including Bilibili, with more than 11.6 million followers. Showcasing her impeccably toned physique year-round, Reif has become an inspiration for many people worldwide, offering pathways to fat-burning, increased energy, and improved sleep quality.
Lately, she's been trying out something new: baduanjin, a traditional Chinese fitness exercise. It used to be popular mainly among older Chinese folks, but young people are now also getting into it. A video of Reif doing baduanjin has become a hit on Chinese social media, with many netizens leaving comments such as "Apparently, no one can resist the charm of baduanjin".
In fact, this Chinese exercise has been spreading worldwide and has even become a part of the curriculum at the University of Johannesburg in South Africa.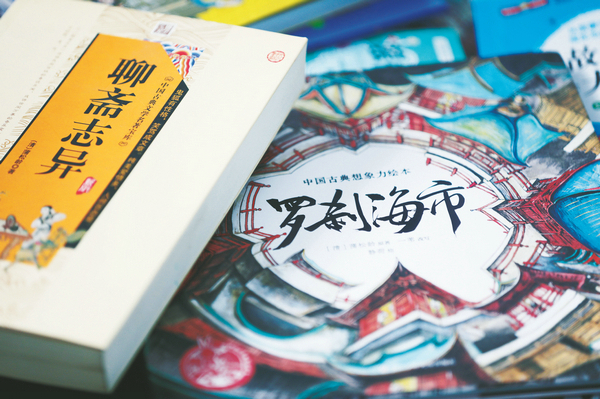 Ghost stories get new life
Zibo, a city in Shandong province, is riding a new wave of popularity thanks to a hit song, Luocha Haishi (A Market in a Faraway Land) by Chinese pop singer-songwriter Daolang.
The song drew inspiration from Liaozhai Zhiyi (Strange Stories From a Chinese Studio), a collection of Chinese ghost stories by Qing Dynasty (1644-1911) writer Pu Songling.
As the birthplace of Pu, Zibo has experienced a surge in tourists from across the country after the song was released last month. They are looking to know more about the origins of the stories.
In the face of enthusiastic visitors, the Pu Songling Museum — previously under construction — was forced to partially open to the public in advance.
"Liaozhai" refers to an ancient studio located in Zibo. It was in that studio that Pu created his famous collection. Comprising nearly 500 tales, the book is full of ghosts, fox spirits, immortals, and demons as well as young scholars and legendary beauties.
Today, tourists can also visit the Liaozhai Park near the Pu Songling Museum to explore more details of Pu's ghost stories. The park is a scenic area where visitors can admire the architecture, gardens and other landscapes themed around Liaozhai Zhiyi and take their own "ghostly photos".