The domestic movie audiences are relishing iconic Ninja Turtle siblings, four mutant creatures who are skilled martial artists, being "raised" and "trained" by action hero Jackie Chan in their new animated offering, Teenage Mutant Ninja Turtles: Mutant Mayhem.
As one of the latest Hollywood movies to be released during China's fiercely competitive summer season, the film debuted on Friday and is currently holding seventh position in the box-office charts.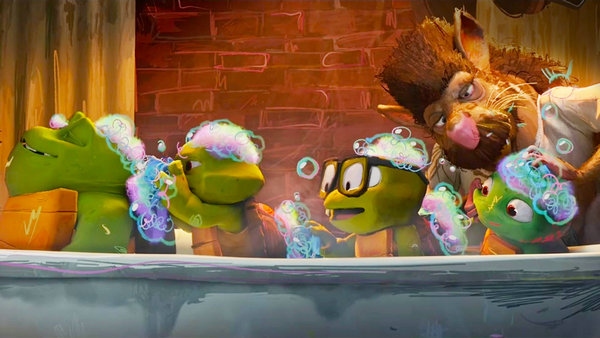 Chan, one of the most celebrated Chinese stars in the West, lends his voice to Master Splinter, a mutant rat who becomes the adoptive father of the four anthropomorphic turtles: Leonardo, Donatello, Raphael, and Michelangelo. Splinter guides the turtles in their martial arts training, drawing inspiration from Hong Kong action films, as they watch and learn from various scenarios.
Set in New York, the movie portrays the coming-of-age journey of the young turtle brothers. They develop a fondness for human customs, such as indulging in pizzas and enjoying outdoor movies. However, their peaceful lives take a drastic turn when they have to confront a group of menacing mutants led by a giant mutant fly.