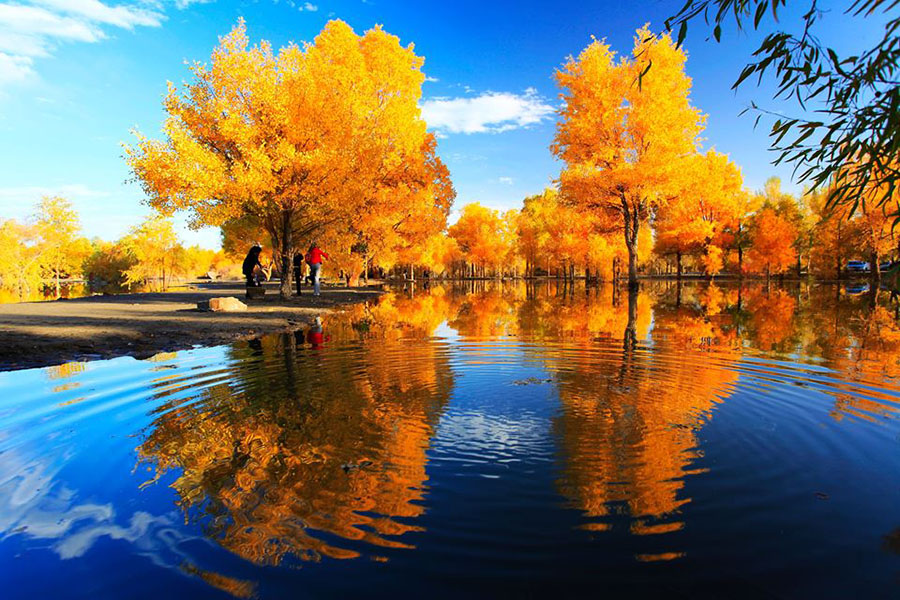 Northwest China's Xinjiang Uygur autonomous region has become one of the most popular tourist destinations in China in recent years due to its diverse geographical features, beautiful sceneries, rich culture and unique cuisine.
A promotion event was held in Beijing on Monday, showcasing Xinjiang's distinct autumn and winter offerings through captivating performances, photo exhibits, local cuisines and displays of cultural heritage. Featured destinations included Aksu, Hotan, and the ski resorts in Altay, widely acclaimed as the "Snow Capital of China".
Gao Zheng, director of the international exchange and cooperation bureau of the Ministry of Culture and Tourism, said Xinjiang is an important hub connecting trade and friendly exchanges between the East and the West. He highlighted the region's significance in facilitating cooperation, cultural interactions, and dialogue among civilizations. He said he hopes that both Chinese and international visitors would have the opportunity to explore Xinjiang, immerse themselves in its awe-inspiring natural wonders, and experience the local traditions.