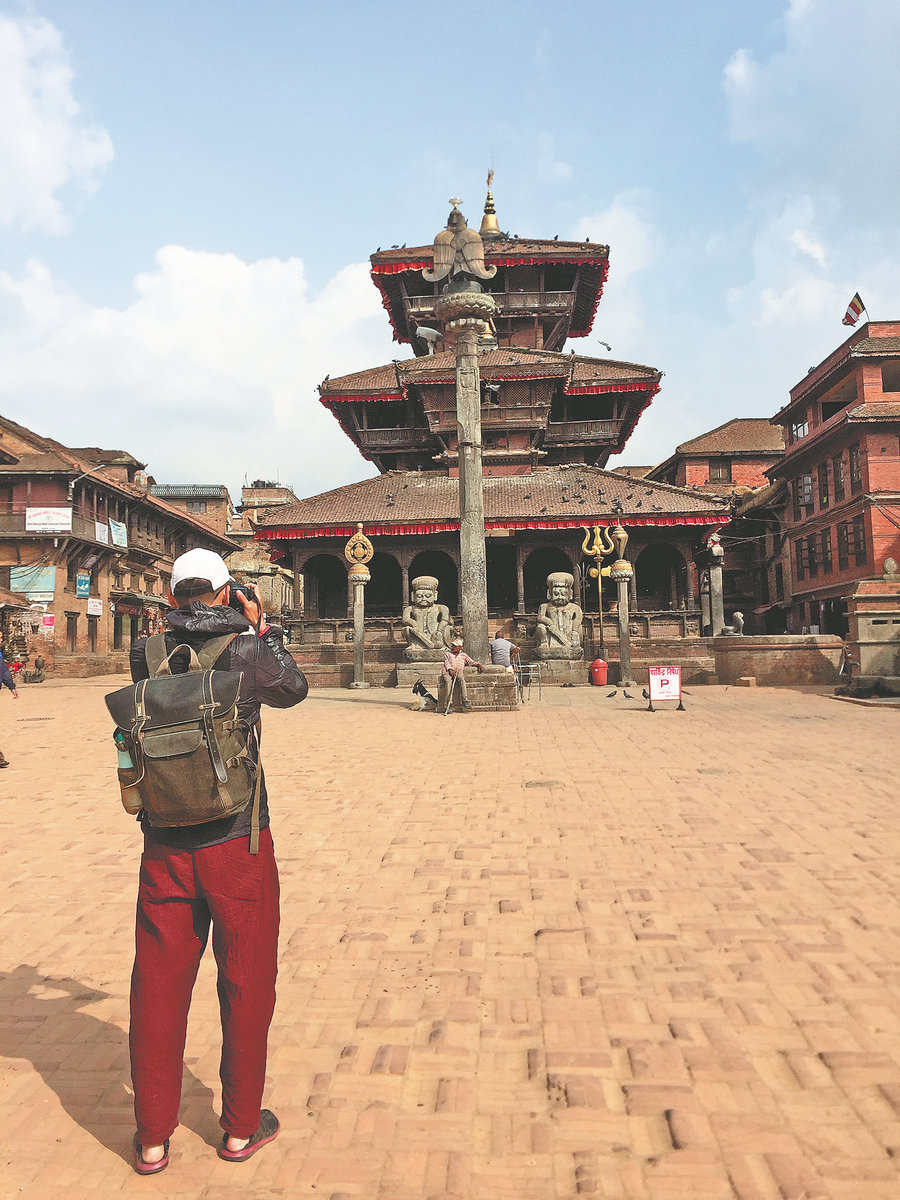 Xia has been fascinated by ancient architecture since childhood. He grew up around the classic Chinese gardens and museums in Suzhou, Jiangsu province. His parents sent him to a local calligrapher's workshop to learn painting in his teenage years.
"My teacher would take me to various museums and take in the picturesque beauty of the ancient architectural wonders in the classic gardens, including the pavilions, towers and courtyards," Xia says about his initial encounter with ancient architecture.
After finishing a degree in architectural design at the Sichuan Fine Arts Institute in Chongqing in 2013, Xia furthered his studies of Himalayan regional architecture at the Birmingham City University in the United Kingdom, before going back to work in Shanghai after graduation in 2015.
He was approached to help restore ancient buildings in Tibet for his expertise in the field.
"I visited the Tibetan region multiple times in college, thanks to its geographical proximity," Xia says.
He still remembers the distinctive historical architecture he saw in Daocheng Yading, a popular tourist destination in the Garze Tibetan autonomous prefecture, Sichuan province, in 2014.
"There were many old buildings left there, all of which were constructed using local materials," he recalls.
"You can see irregular shapes in the stones and wood — not finely processed or in quantifiable shapes. I really appreciate the natural and non-standardized architectural feel, and they possess the most primitive impact," he says.
Xia says he was deeply impressed by the vitality of natural growth conveyed by those buildings.
"This feeling of ancient architecture is completely different from the traditional gardens in my hometown," he says.
Xia's master's thesis focused on ancient architecture in the Himalayas. During these travels, he also transcribed architectural design materials and manuscripts.