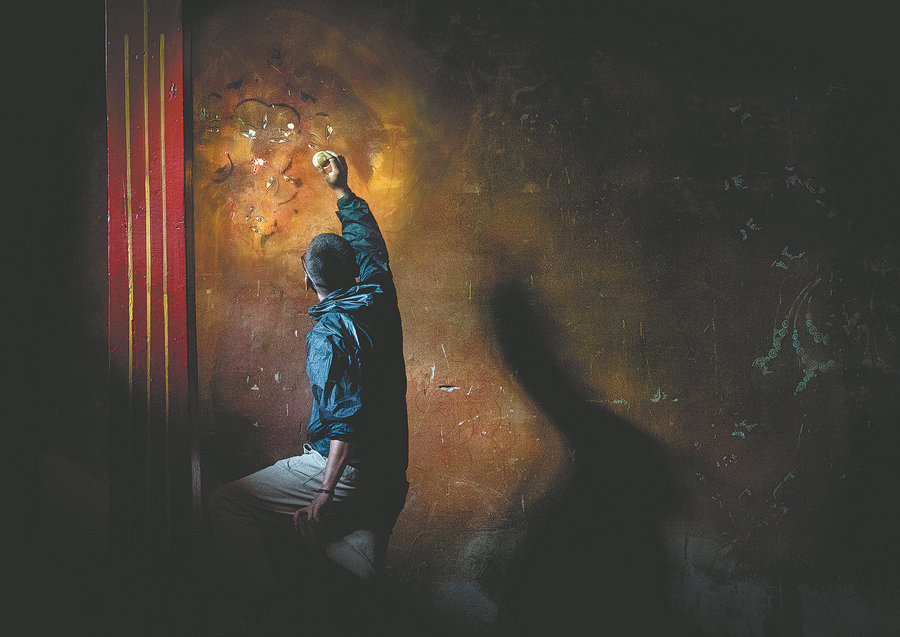 Xia and his team have also created a modern corridor made up of 2,000 copper plates, with patterns crafted by local coppersmiths, to have people feel the fusion and collision of tradition and contemporary art from the moment they step into the art center.
Xiao Su from Sichuan province has visited the art center several times.
"It was all a mundane affair with the loud peddlers outside the walls, while there was a beautiful and stunning mural art world inside," Xiao says.
"I also love the art center because it has done a great job handling space, light, artworks and their relations with humans," she adds.
The museum has been open to the public for two years and has packed in visitors on a weekly basis, Xia says.
"Seeing it go from a decrepit ancient building into a popular site with so many people, I feel very accomplished," he adds.