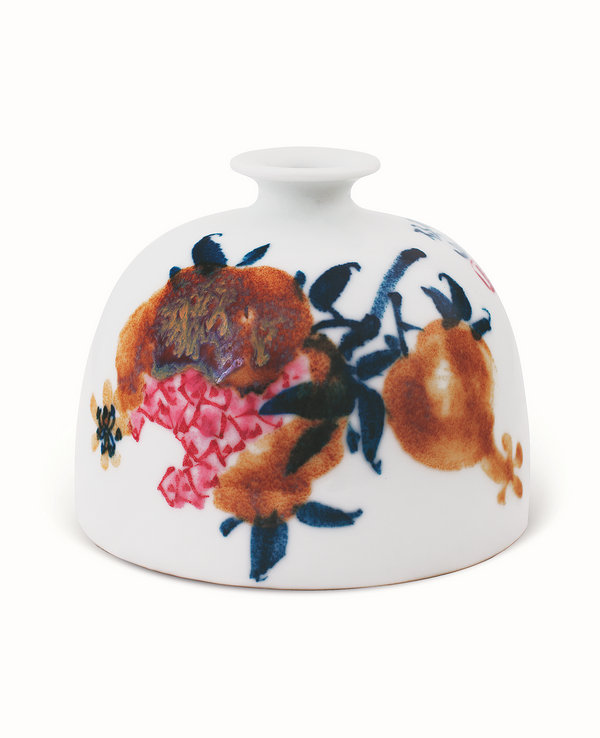 Painted porcelain
Zibo, in Shandong province, has gained huge fame recently for its booming barbecue business with affordable prices, which is attracting eaters from across the country.
Less well-known is that the manufacturing city is also a production center for daily-use ceramics. Pottery produced by the Longshan culture in the late Neolithic period has been found in Zibo, and pottery-making thrived in the city as early as in the Spring and Autumn Period (770-476 BC).
Nurtured by his hometown's cultural accumulations throughout the centuries, Ma Shuoshan has dedicated his life to the creation of classic Chinese painting and painted ceramics.
His ongoing exhibition at the Chinese Traditional Culture Museum shows his attempts to present the glamor of Chinese painting and calligraphy on the semi-translucent surface of porcelain. His works convey an attachment to his hometown and the artistic tradition he was immersed in while growing up. He transplants the spirituality of paper-based ink art to a polished surface that also glitters with long-standing Chinese tradition.
The exhibition runs through to June 27.
9 am-5 pm, closed on Mondays.16 Hujing East Road, Chaoyang district, Beijing. 010-8799-1766/1866.