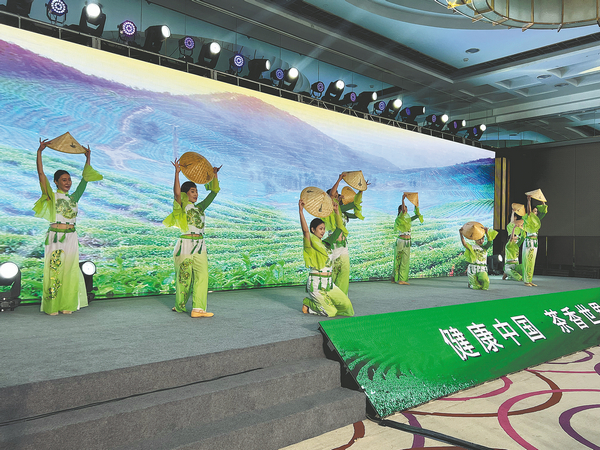 Tea industry and culture experts stressed at a recent forum in Beijing that coordinated efforts to promote tea culture, the development of the tea industry and the use of technology in the sector are required.
Traditional tea processing techniques and associated social practices in China were inscribed on UNESCO's Representative List of the Intangible Cultural Heritage of Humanity at the end of last year.
The inscription encompasses a total of 44 national-level intangible cultural heritage projects from 15 provinces, autonomous regions, or municipalities. Among them, Fujian province contributes six elements, including Wuyi Mountain rock tea.
According to Ye Yuangao, deputy head of Wuyishan Tea Science Society, this type of tea was one of the earliest varieties to be introduced to the European and American markets during the 17th century.
Along with tea making, rich cultural practices emerged, such as rituals performed on mountains during springtime in the hope of encouraging a bountiful harvest, or chabaixi, whisking powdered tea and creating images on the foam that forms on top.
"We should continuously strengthen the protection, inheritance and development of intangible cultural heritage related to tea, establish a comprehensive protection system, and construct tea culture exhibition halls, heritage sites and training centers," Ye says.
He also suggests it is important to organize performances that center on tea culture, host cultural tourism festivals and expos, and arrange activities that engage tourists in experiencing tea production techniques and exchanging with tea makers and sommeliers.