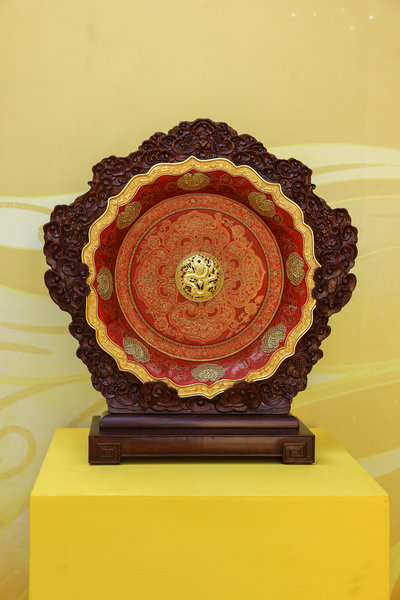 A collection of 38 artworks, featuring imperial cultural heritage, was unveiled in Changle county, East China's Shandong province, in late May. They range from large decorative items to wearable accessories and are the result of combined efforts between the Beijing Eight Imperial Handicrafts Museum and Mokingran, a jewelry maker founded by Wang Zhongshan, a provincial inheritor of the traditional fine metalworking craftsmanship in Shandong.
"In the rise of consumption for domestic products and cultural confidence, the combination of traditional culture and modern craftsmanship is not only an innovative and developmental approach but also a major trend for the future," Wang says.
"It allows for the inheritance and promotion of excellent Chinese culture while making gold jewelry more diverse and personalized," Wang adds.
Li Zhe, Mokingran's brand director, says young people have become a major force in the overall consumer market in China, and they have shown a strong confidence and self-assurance about their own identity and country.
"It calls for an intellectual property with strong national characteristics for our products," Li says about the reason behind the cooperation between the museum and Mokingran.
Intangible cultural heritage can help modern brands enrich their connotations and culture, and better reach more consuming demographics, promoting cultural heritage in the process, says Bai Qun, curator of the Beijing museum.
Both sides will jointly produce more artworks in the future.