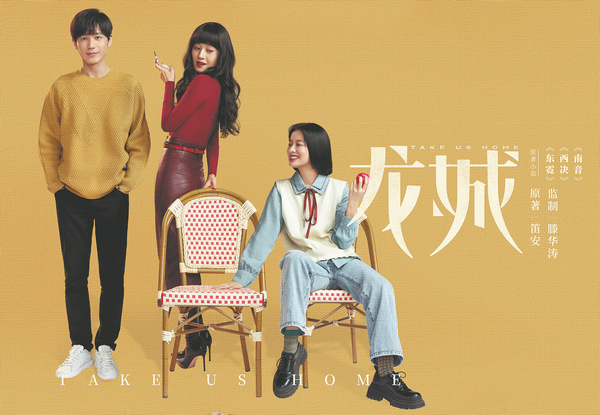 Famous author sees a bright future for Chinese young adult literature, reports Wang Xingwei.
A love triangle between family members, parent-child disputes, a mystery revolving around the protagonist's birth — these are some highlights of the family drama Take Us Home, which began airing on China Central Television's CCTV-8 channel and streaming on online video platform iQiyi's international section in April, reaching around 200 countries and regions worldwide.
Starring award-winning Chinese actress Ma Yili and actor Bai Yu, the drama is adapted from The City of Dragon trilogy (2009-2012) by writer Li Di'an, better known by her pen name Di An. The story revolves around three cousins who grew up together. It was once all the rage during the younger days of post-90s readers, selling millions of copies.
"To be honest, I feel a bit awkward[watching it on TV]," said Di An. "I rarely look back on my early works as they are somewhat immature."
Di An said that back then, as a young writer in her 20s, she was desperately trying to express her emotions that had been bottled up inside — confusion, anger and passion — through words that she now thinks were quite extreme. For instance, she designed a series of dramatic plots for the three cousins in The City of Dragon trilogy. "The first time I read the whole story from soup to nuts, even I myself thought, 'What a family'!" she said.
Even now, a decade after the first book in the trilogy was published, many young people can still see themselves in the three cousins. "I wasn't aware of that when I was writing the story, but now it appears that youngsters across different generations will more or less face similar dilemmas or problems," said Di An.