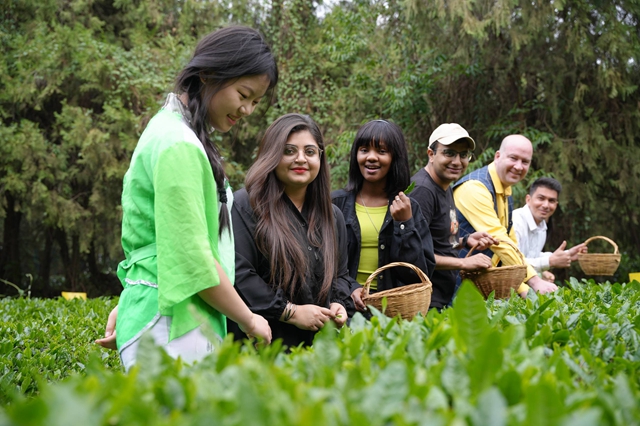 The allure of Rizhao goes beyond its coastal beauty and abundant seafood, as the city also boasts a vibrant tea culture, rich historical and traditional heritages, attracting visitors from home and abroad.
It has been a unique experience for Kabeer Haroon Ali from Pakistan, who has been working and living in Shandong province for almost six years. During his two-day trip to Rizhao, Ali had the opportunity to pick tea leaves for the first time at the Fulaiqing Tea Plantation.
The plantation, one of the earliest green tea fields in Rizhao, had played a significant role in the city's exploration of tea cultivation in the 1950s. Today, Rizhao is a major tea-producing location in Shandong and is renowned as the "hometown of green tea" in northern China.
"I had previously known Rizhao as a coastal city, but this is the first time I'm learning about its tea culture. It is a new and exciting experience for me," said Ali, before noting that Rizhao's green tea has a distinct flavor.