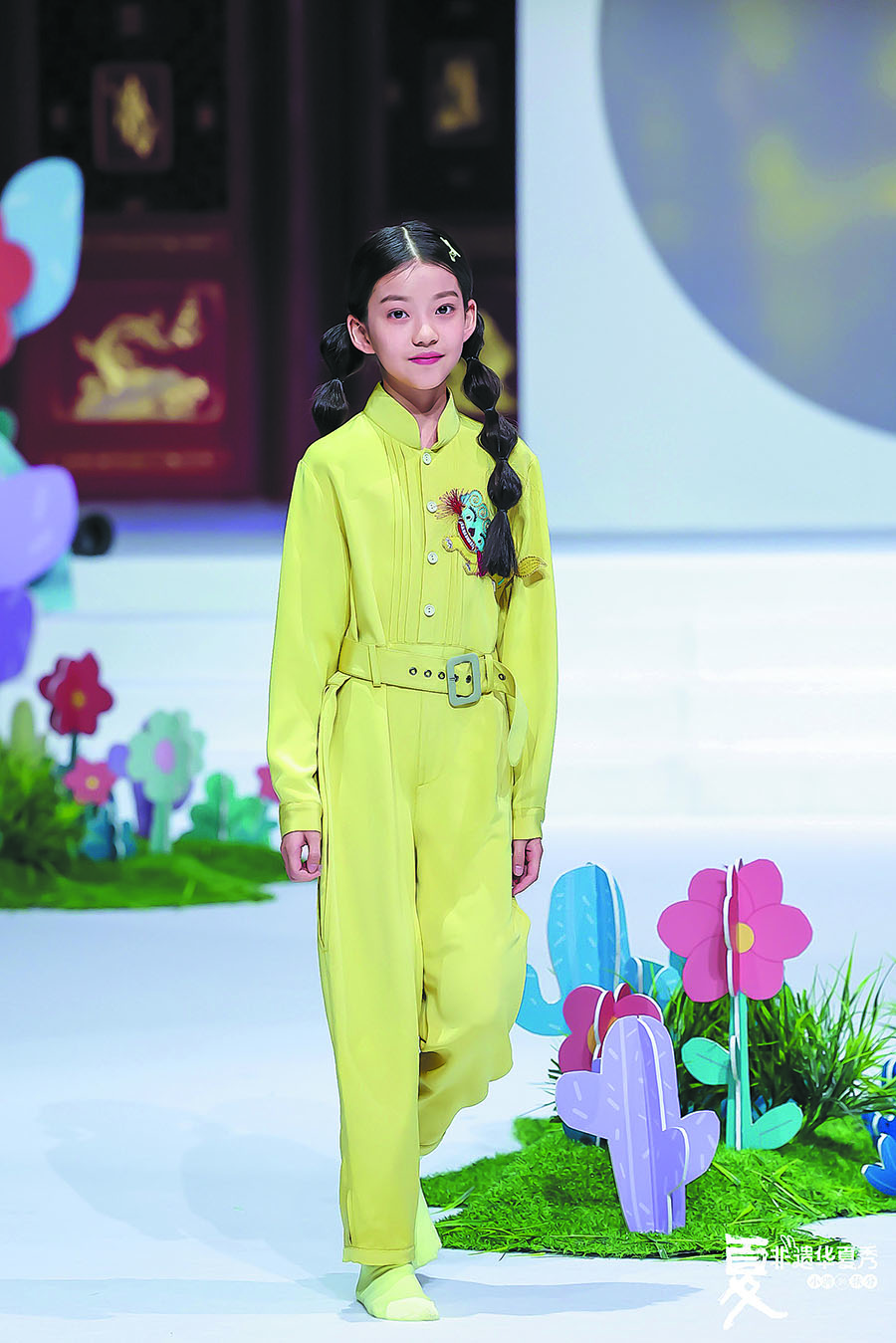 Xiaoman ("little ripe") or Grain Buds, the eighth solar term on the Chinese lunar calendar, is a period embodied with hopes, as lives are seen thriving on in the warm breeze and bountiful raindrops of spring.
Echoing this season of luxuriant growth, the Chinese Traditional Culture Museum staged on Sunday, the day that xiaoman fell on this year, a fashion show performed by adult and children models.
Designed by Yang Jie, the clothes incorporated the patterns, stitching features and dyeing techniques of the Miao and Dong ethnic groups living in Guizhou province, inspired by a recent trip of the designing team to the province in Southwest China.