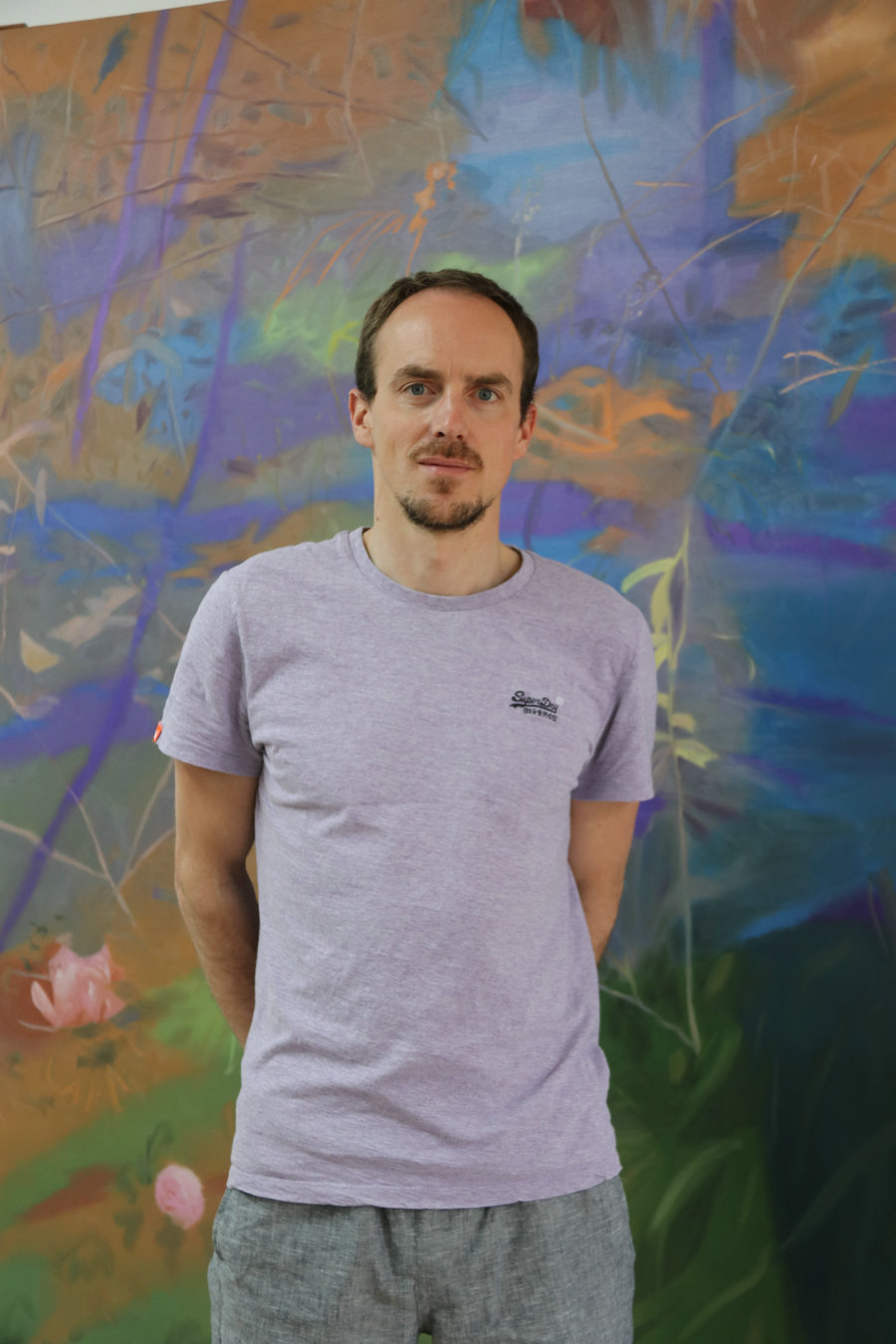 Auriol was born in 1987 in France and currently lives and works in Saint-Coulomb, Brittany. Previously, he has held solo exhibitions in France and Spain and participated in group exhibitions in France, Switzerland and Romania.
During his two months in Beijing, the sports-loving artist rode his bicycle daily, exploring the streets and alleys, immersing himself in the colors and lights of Beijing to find inspiration for his artwork.
"For me, painting is a way to capture and question the things around me. So, I began painting in a highly realistic manner, accurately documenting the light, shapes, and colors of this new world. There is no fixed pattern, just an attempt to let the energy of colors flow," Auriol said.