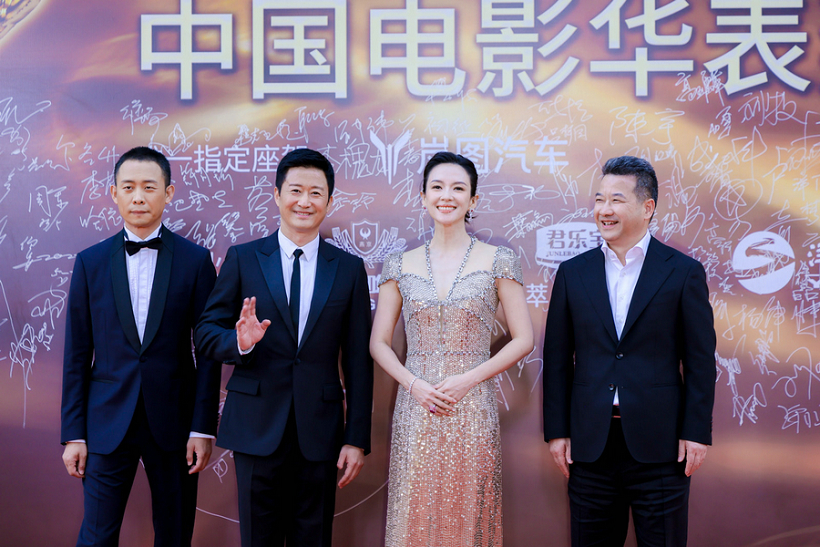 The 18th Huabiao Film Awards, postponed due to COVID-19, combined with the 19th edition of the festival, was held on Tuesday at the National Indooor Stadium in Beijing.
The biennial awards, instituted in 1957, are as prestigious as the Golden Rooster and Hundred Flowers when it comes to domestic films.
Hundreds of celebrities in the filmmaking industry arrived at the red carpet gala, adding much glitz and glitter to one of the country's top film events.