Domestic theme park player Overseas Chinese Town celebrated National Tourism Day on May 19 at Gankeng ancient town, Shenzhen, Guangdong province.
Visitors can appreciate local Hakka intangible cultural heritage bamboo-weaved hats and other related cultural experiences at the town.
A micro-vacation program was also announced at the town on the day, with the idea being to boost cultural tourism, according to OCT.
At OCT's theme park Happy Valley in Shenzhen, a brand new mini-adventure was also launched to spice up traveler experience for the upcoming summer.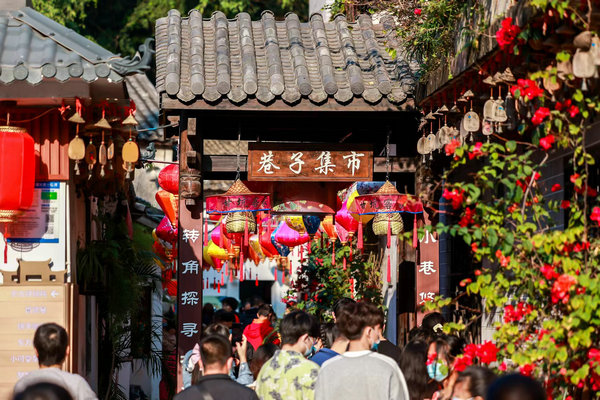 "Ensuring that every citizen has the opportunity to travel, can afford to travel, enjoy their travels and have peace of mind while traveling… is the new era's national tourism strategy," says Dai Bin, director of China Tourism Academy.
"Tourism has become a part of the daily lives of the people and a rigid demand for most individuals," Dai adds.
In the first half of this year, OCT has seen strong signs of recovery in its culture and tourism operations.
It welcomed 1.8 million visitors during the New Year's holiday and 6.4 million visitors during the Spring Festival. During the recent May Day holiday, OCT received 5.96 million visitors, representing a 148 percent increase compared with the same period last year.