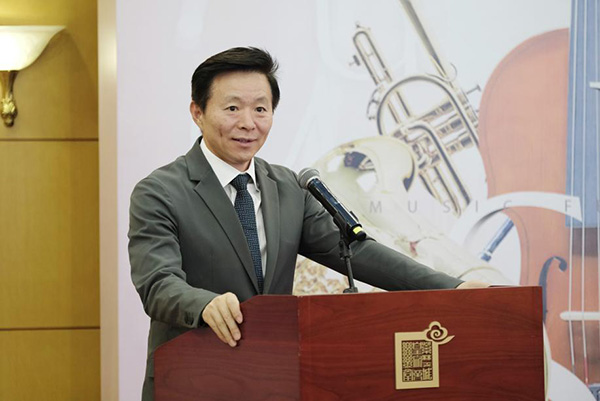 Tianjin Conservatory of Music teamed up with Beijing Poly Theater Management Company to launch a music festival at Tianjin Grand Theater from July 17 to 23.
Over 100 musicians will perform during the festival. Masterclasses, workshops and seminars will also be held.
Veteran Chinese tenor Wang Hongwei will serve as the artistic consultant and cellist Namura will be the artistic director.
According to the organizers, 15 music majors will be covered during the festival, including violin, viola, cello and harp.
Professors of the country's music schools, including violinist Xie Nan, who is the professor of Central Conservatory of Music; oboist Sun Minghong, who is a professor of Shanghai Conservatory of Music; and bassoonist Ji Jingjing, who is the principal bassoonist of the China NCPA Orchestra will be in attendance.
"The festival will offer a platform for music students and music lovers to learn and enjoy music during the summer. For music major students, they will have the opportunities to learn with top Chinese musicians and have a clearer vision for their career," says Namura.
According to Xu Jian, deputy general manager of Beijing Poly Theatre Management Company, the partnership will bring more educational programs, hoping to make contributions to the training and discovery of young Chinese music talents.